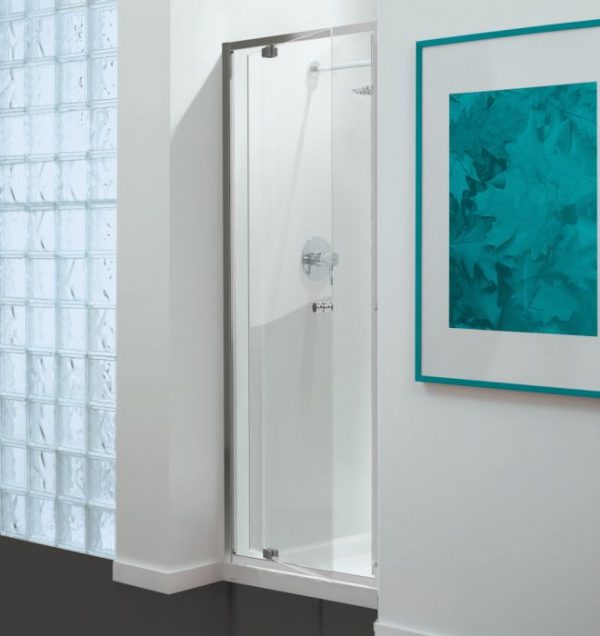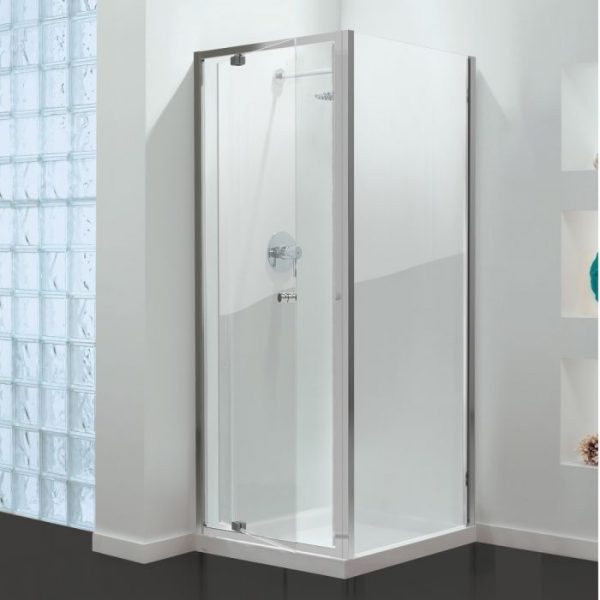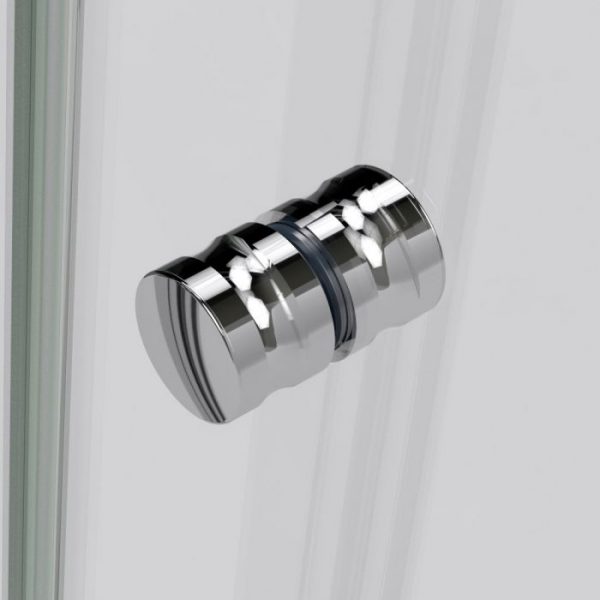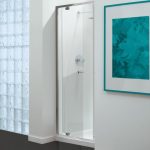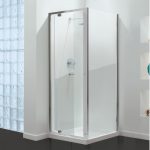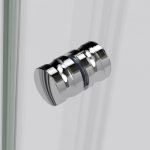 Low Height Pivot Shower Door
£219.00
Description
Our reduced 1800mm high pivot shower door / corner shower enclosure is available in many sizes and is perfect when height your ceiling is low in the bathroom.  This pivoting door is very popular and is for attics, caravans or boat installations and can be fitted to pivot from the left or right hand side.
The glass is protected against limescale with it's special "stay clean" coating, this combined with the lifetime guarantee gives you piece of mind in this being a quality shower door.
This door is a one person fit and has adjustable wall channels making it perfect for bathroom fitters and plumbers alike who want to get the job done fast. The door can be fitted so that it opens from the left or right hand side and the total height of the frame does not exceed 1800mm. You have the option of buying the door to fit in an alcove OR you can add the side panel for a corner fitting.
Specification
700mm Pivot Door:
Alcove Version Adjusts: 655 – 705mm
If Side Panel Fitted Door Adjusts: 660 – 700mm
Gap Width To Enter Through Door: 410mm
760mm Pivot Door:
Alcove Version Adjusts: 715 – 765mm
If Side Panel Fitted Door Adjusts: 720 – 760mm
Gap Width To Enter Through Door: 470mm
800mm Pivot Door:
Alcove Version Adjusts: 755 – 805mm
If Side Panel Fitted Door Adjusts: 760 – 800mm
Gap Width To Enter Through Door: 510mm
900mm Pivot Door:
Alcove Version Adjusts: 855 – 905mm
If Side Panel Fitted Door Adjusts: 860 – 900mm
Gap Width To Enter Through Door: 610mm
Side Panel:
700mm Adusts: 670 – 695mm
760mm Adusts: 730 – 755mm
800mm Adusts: 770 – 795mm
900mm Adusts: 870 – 895mm
Features
Height: 1800mm
Clear, 5mm Toughened Safety Glass
Limescale Protected Glass – Stay Clean
EN12150 – Glass Safety Standards
Limescale Protected Glass
Reversible Fitting