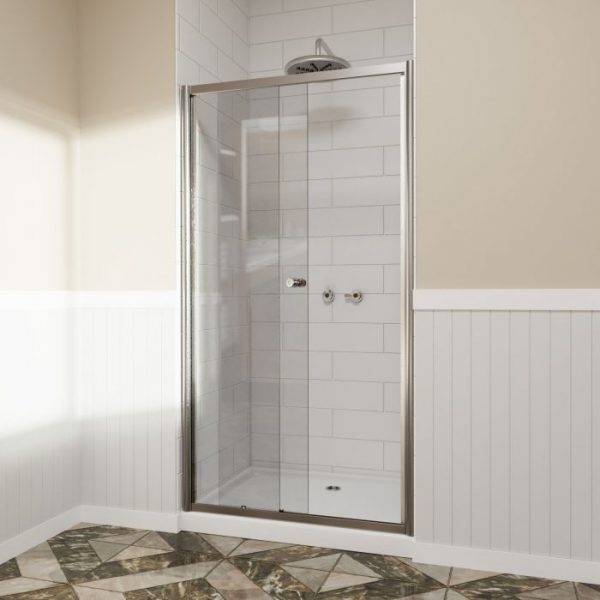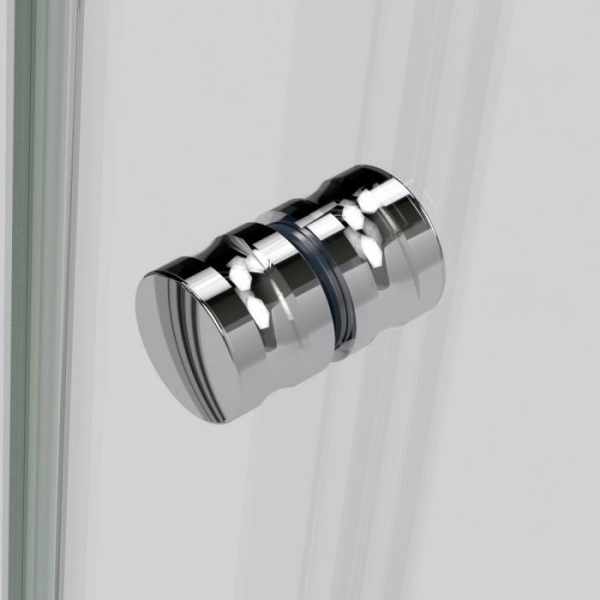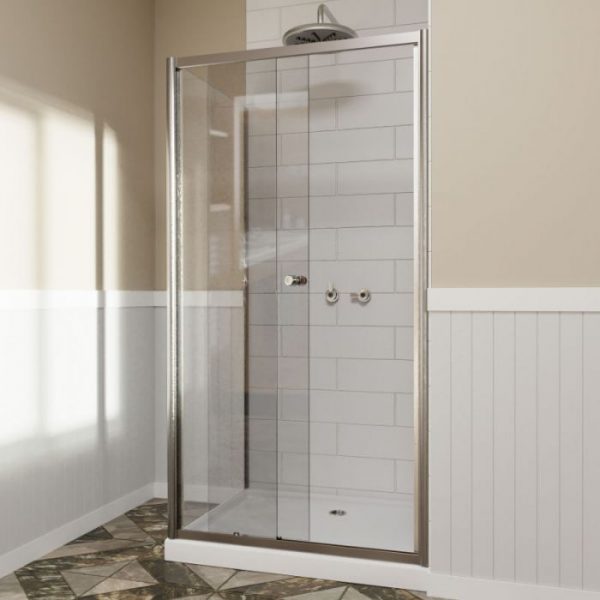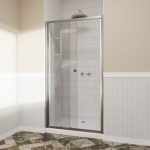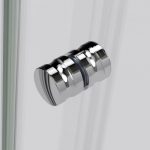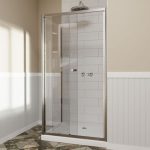 Low Height Sliding Shower Door
£399.00
Description
The low height slider door can be fitted as an alcove shower door or as a corner shower unit when combined with a side panel. The maximum height from the bottom of the frame to the top is only 1800mm high making it a perfect choice where height restrictions are in place.
The toughened safety glass comes with 'stayclean glass' as standard and complies with British and European Regulations. This door is easily fitted and is truely poular amongst bathroom fitters and plumbers alike.
If the door is to be fitted between 2 walls to create an alcove shower space then NO side panel is required. Only buy the side panel if you are want to create a corner shower area.
Specification
1000mm Sliding Door:
Alcove Version Adjusts: 955 – 1005mm
If Side Panel Fitted Door Adjusts: 960 – 1000mm
Gap Width To Enter Through Door: 370mm
1100mm Sliding Door – NEW SIZE:
Alcove Version Adjusts: 1055 – 1105mm
If Side Panel Fitted Door Adjusts: 1060 – 1100mm
Gap Width To Enter Through Door: 420mm
1200mm Sliding Door:
Alcove Version Adjusts: 1155 – 1205mm
If Side Panel Fitted Door Adjusts: 1160 – 1200mm
Gap Width To Enter Through Door: 470mm
Side Panel:
700mm Adusts: 670 – 695mm
760mm Adusts: 730 – 755mm
800mm Adusts: 770 – 795mm
900mm Adusts: 870 – 895mm
Features
Height: Maximum 1800mm
Glass: Clear, 5mm Toughened Safety Glass
Limescale Protected Glass – Stay Clean
EN12150 – Glass Safety Standards
Reversible Fitting – Opening Can Be Left Or Right Hand Side
10 Year Guarantee
Clip Out Rollers On Door For Easy Cleaning