Thanks for requesting a quote. We'll be in touch shortly.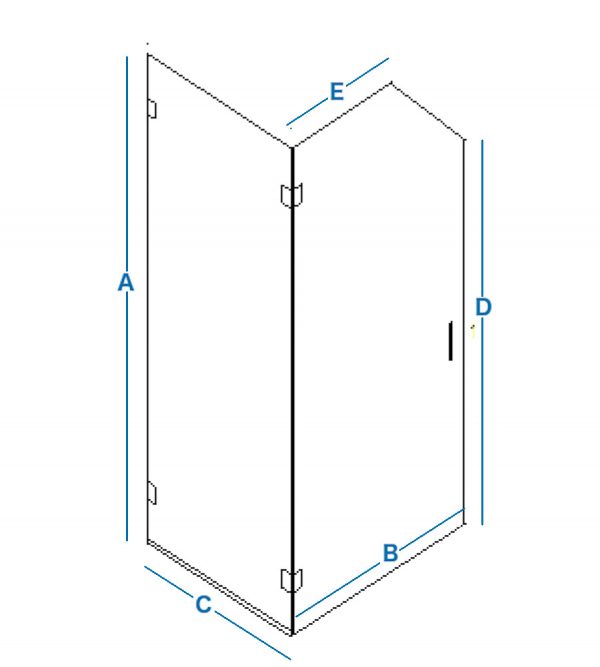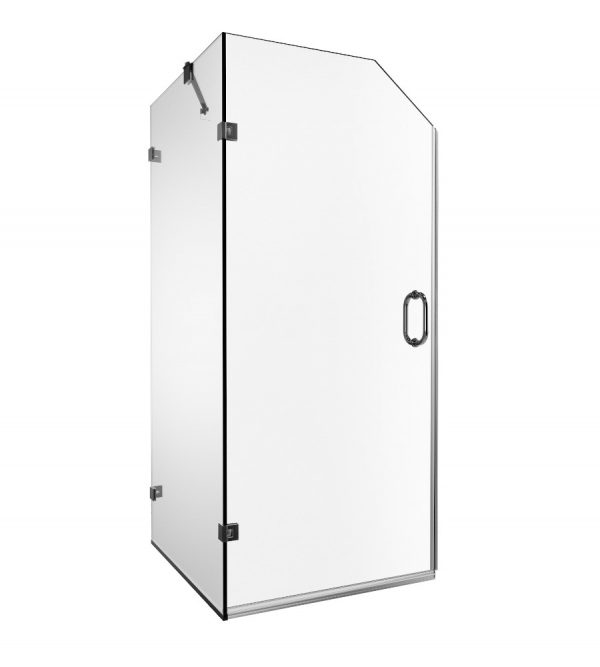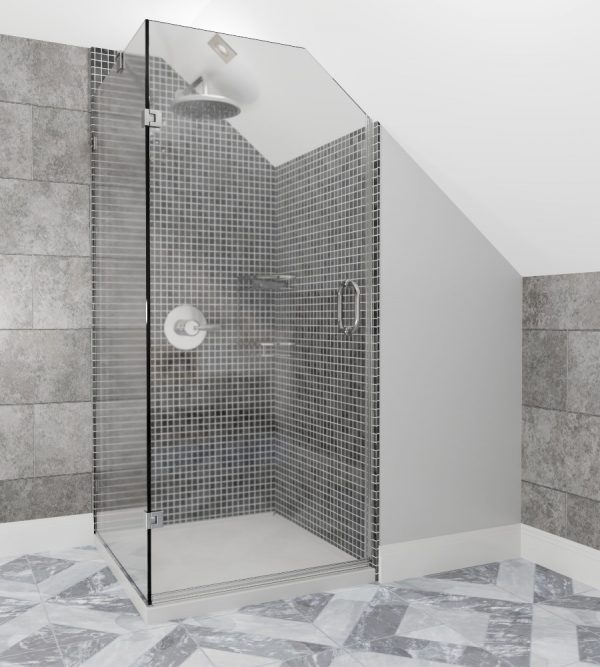 A Corner Angle 11 custom shower cubicle is made to measure to your dimensions using 2 panels of toughened safety glass and is designed to fit in your space. The door hinges from the left hand return panel and has angled glass to fit your sloping roof – perfect for an attic conversion.
Customise your hardware finish for a unique look. Every shower door is frameless, as we know this reflects more light and stylish in design..
This personalised shower enclosure is made specifically for you and your bathroom, exactly to your taste and measurements. Even choose from a range of shapes for your door handle, and select from options such as chrome, black or nickel for your hinges and handle.
Multiple Hardware Finishes
Lead Time is approx: 3 ½ weeks