Corner Angle 15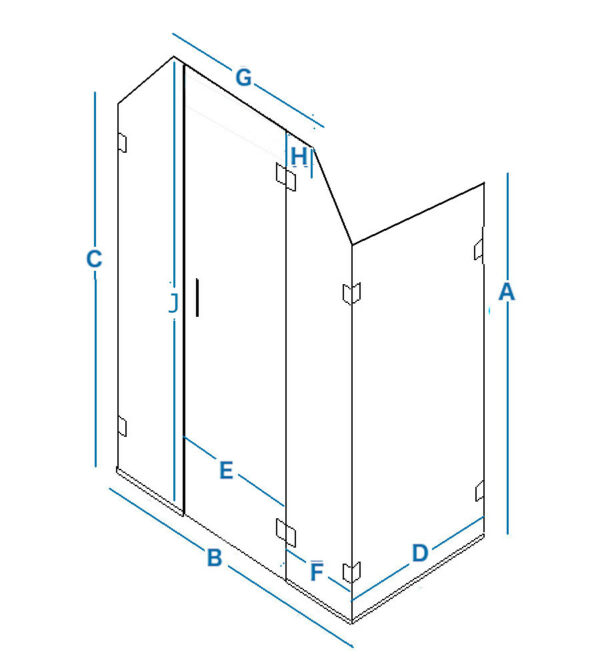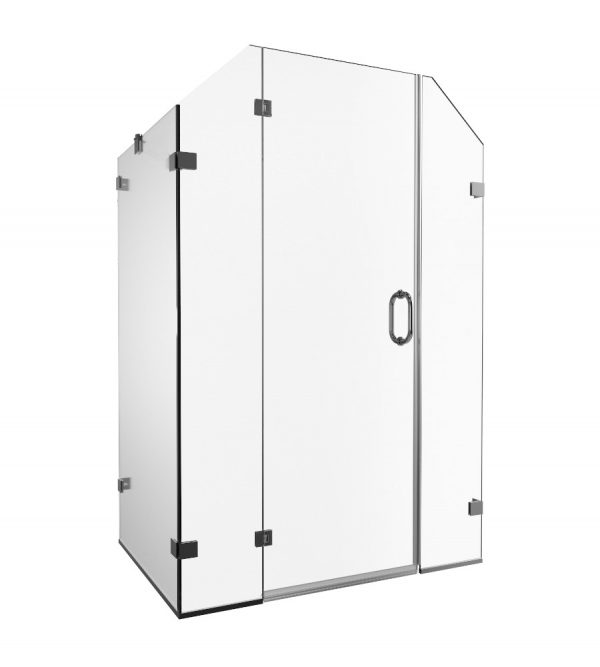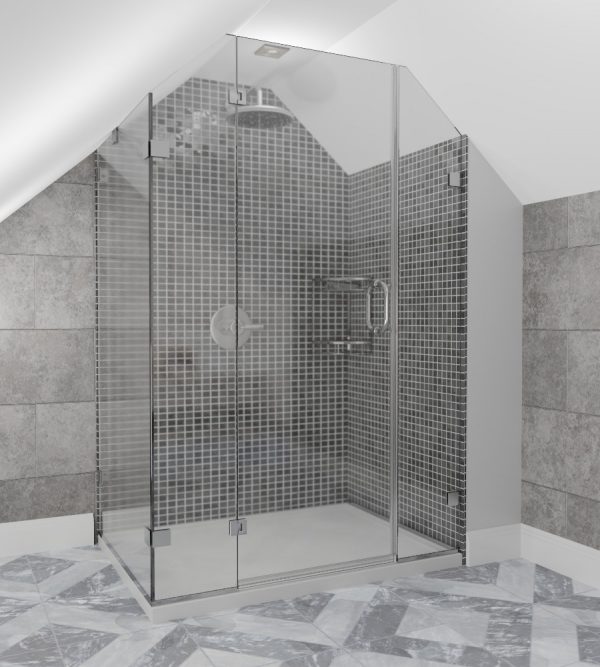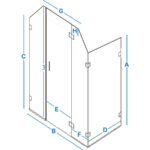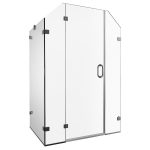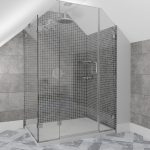 This Corner Angle 15 custom shower cubicle hinges from the left sloping fixed panel and is made to fit your measurements using 4 panels of strong glass and is designed to fit in your space. The glass is angled on both sides and is an ideal solution for an apex roof or at the gable end, so you can put your shower wherever you want it.
Personalise your finish for a unique look, selecting from options like chrome, black and gold. Every shower door is made frameless, as we know this reflects maximum light and gives you a door that sparkles every day.
This shower door is unique to you and your bathroom, made exactly to your taste and measurements. Even choose from a range of shapes for your door handle, as well as choosing your glass thickness and selecting from frosted or clear glass.
Multiple Hardware Finishes
Lead Time is approx: 3 ½ weeks
Your quote has been requested, we will be in touch within the next 4 working hours.