Thanks for requesting a quote. We'll be in touch shortly.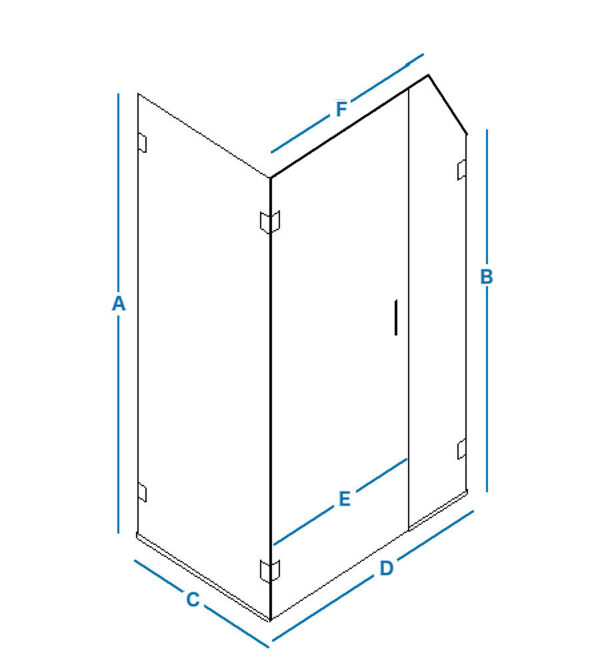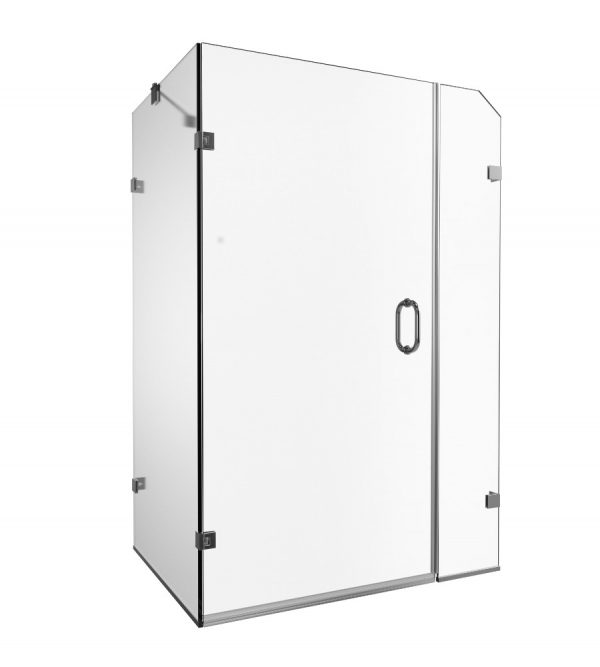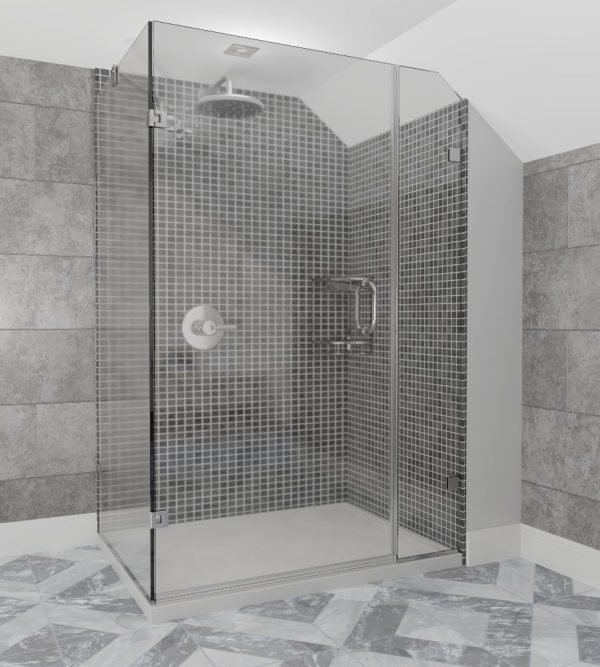 This stylish corner shower unit is perfect for a loft space where there is a sloping roof in situ. The fixed pieces of glass are fixed using either U-channels or clamps, depending on your glass size and the door simply hinges from the secured fixed panel.
Select your unique measurements and choose customisations for a shower that matches your bathroom. Made using strong and durable materials, it looks fabulous and it's great quality. Our frameless design means our doors reflect light and gleam all day long.
Choose your finish such as brushed brass, chrome or black for a great shower area that will look brilliant next to the rest of your bathroom.
Simply let us know the overall size of the unit and we will reduce the glass size to accommodate all the fixings ensuring when the unit is all put together its fits the size given.
Multiple Hardware Finishes
Lead Time is approx: 3 ½ weeks