Thanks for requesting a quote. We'll be in touch shortly.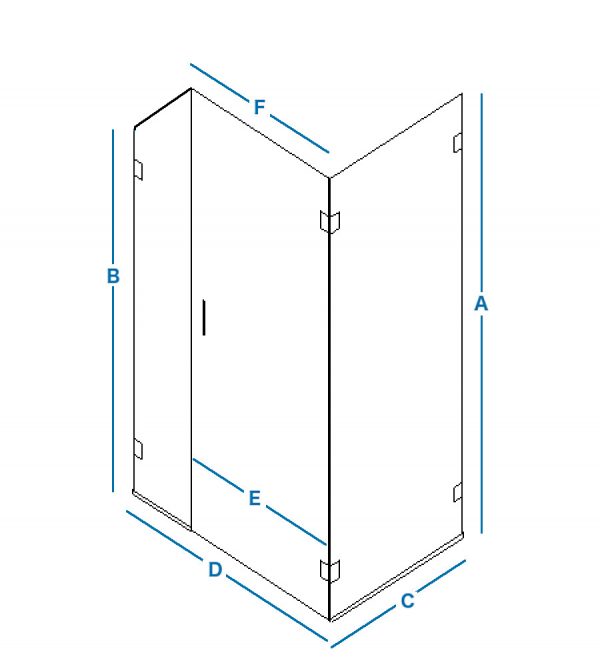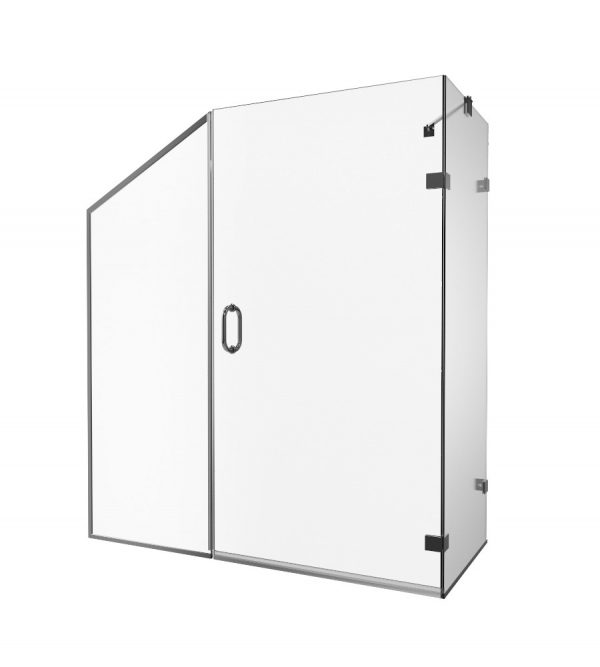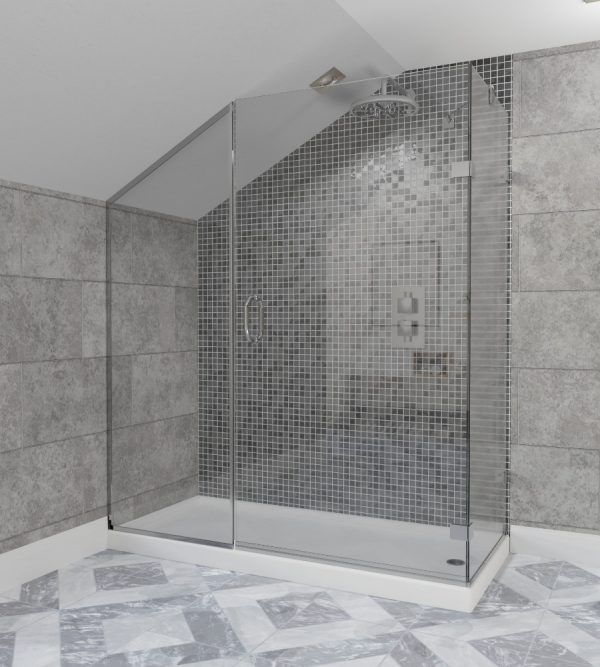 This custom shower cubicle with a cut off angle is perfect for bathrooms with a sloped ceiling and hinges from the right. The carefully made, durable panels of glass are arranged at a 90 degrees angle, creating a perfect corner shower.
Your door is made to measure for your bathroom, so you know it will fit. Each door is made from strong materials for a high-quality finish.
You can customise your shower door by selecting your thickness or glass type. Choose a frosted panel for more privacy or ultra-clear glass. You can even choose from a selection of finishes to match your bathroom, including brass, black or chrome.
Once you give us the overall dimensions of the unit you need we will adjust the sizes of the glass to to ensure you get the perfect fit once the hardware and seals are added.
Multiple Hardware Finishes
Lead Time is approx: 3 ½ weeks