Thanks for requesting a quote. We'll be in touch shortly.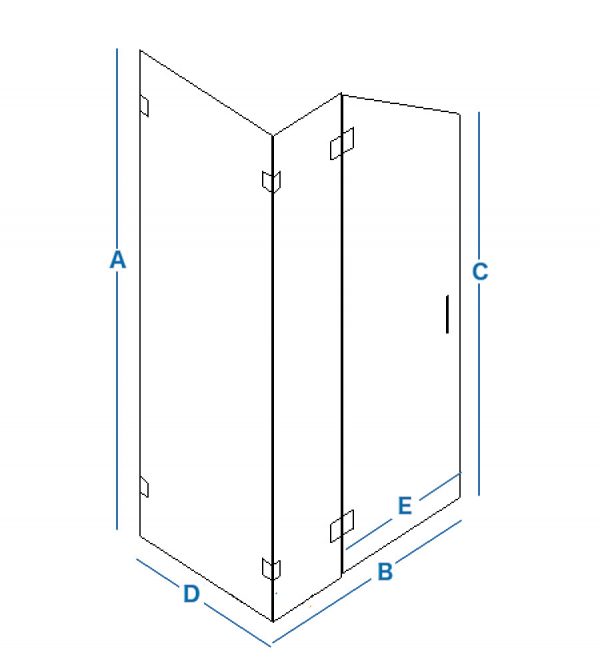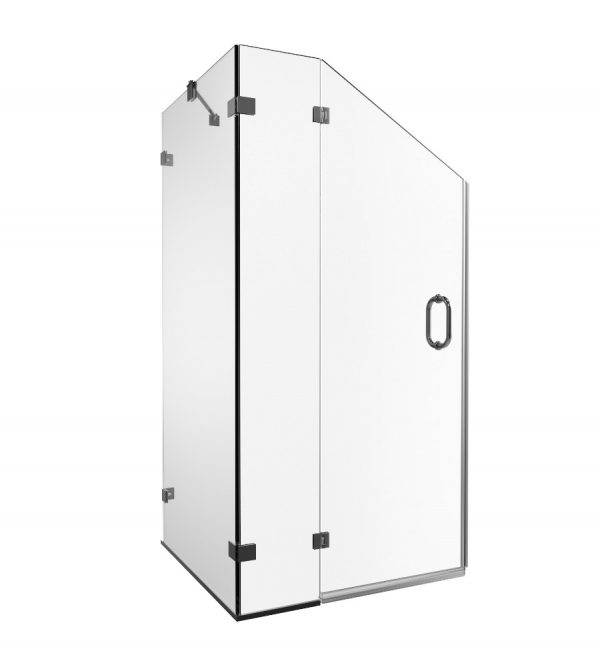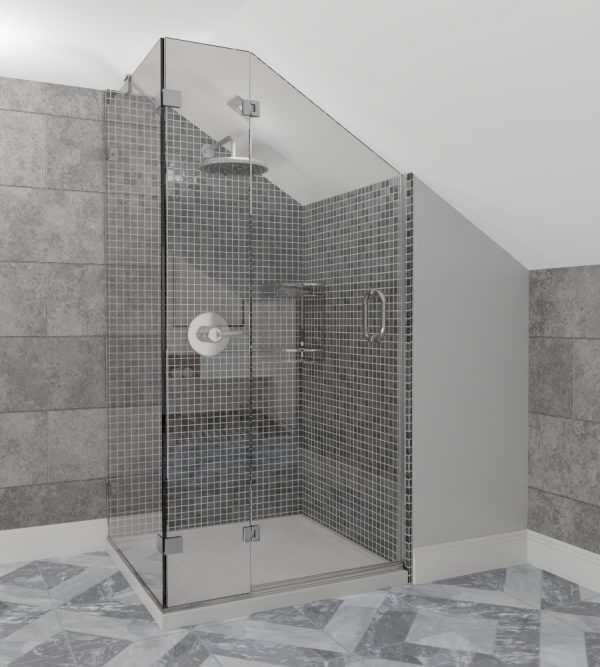 The Corner Angle 21 Glass Shower Door is made using 3 pieces of glass and is designed with your specific measurements. It hinges from the left and its angled edges mean it's a great way to accommodate a slanted roof.
This shower door is individual to your bathroom, made exactly to your unique measurements. Select your glass thickness and choose from a range of door handle shapes, for a door that matches your entire bathroom.
Customise your shower to your taste, selecting from finishes like chrome, black and gold for your hinges and door handle. We design our showers to be frameless, as we know this reflects so much light and gives you a door with lasting sparkle.
Multiple Hardware Finishes
Lead Time is approx: 3 ½ weeks