Thanks for requesting a quote. We'll be in touch shortly.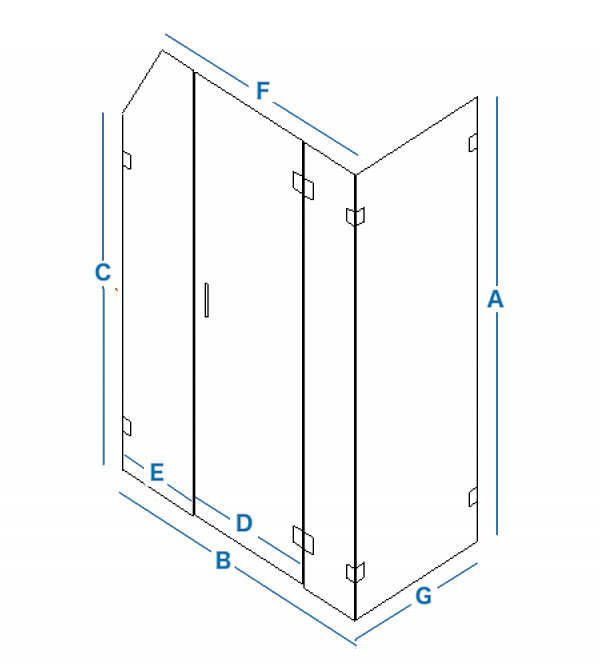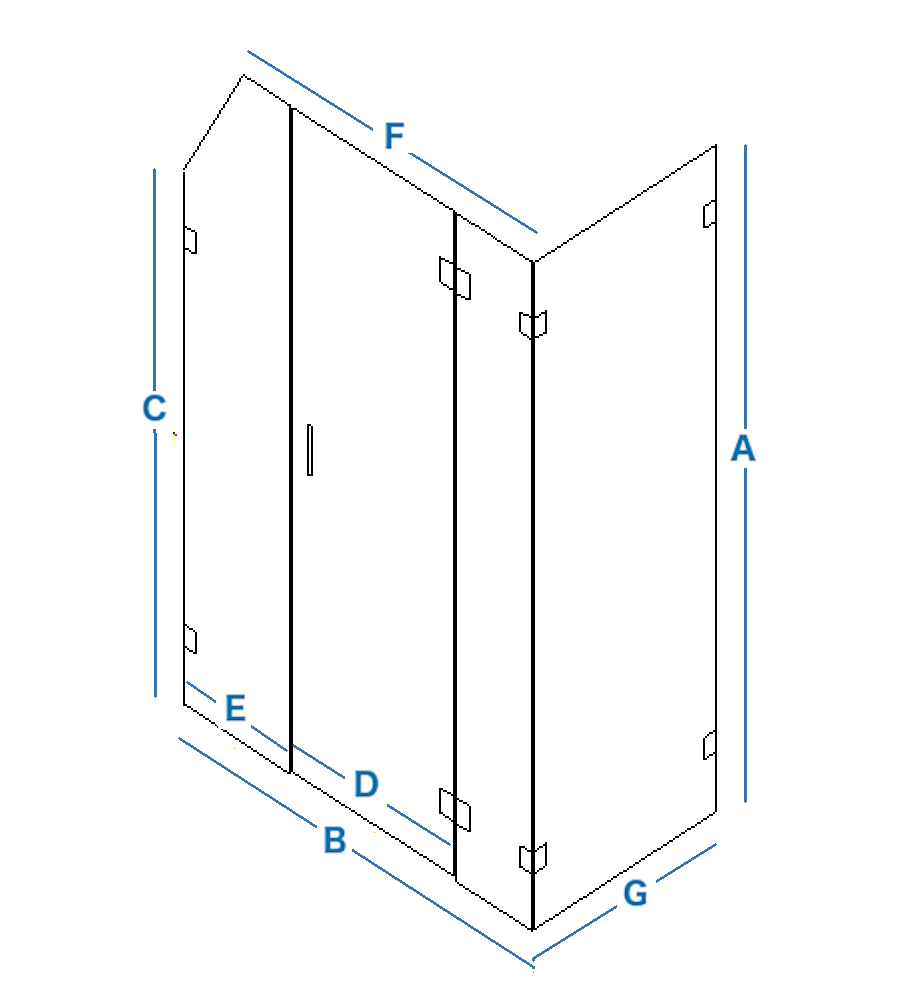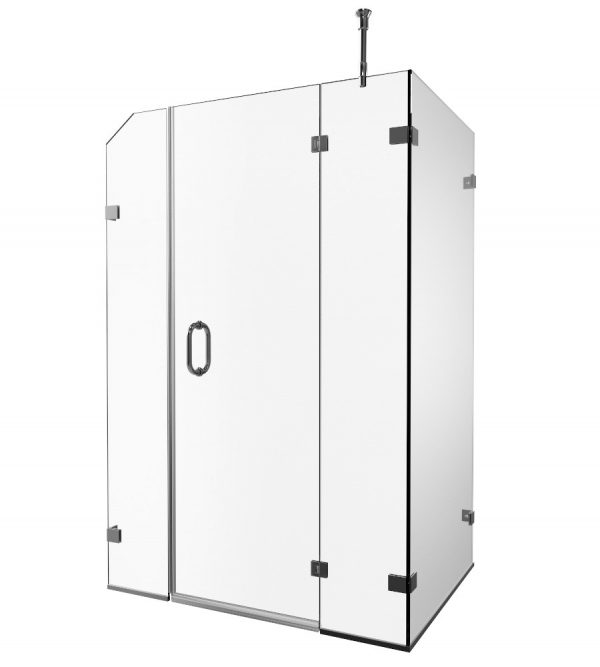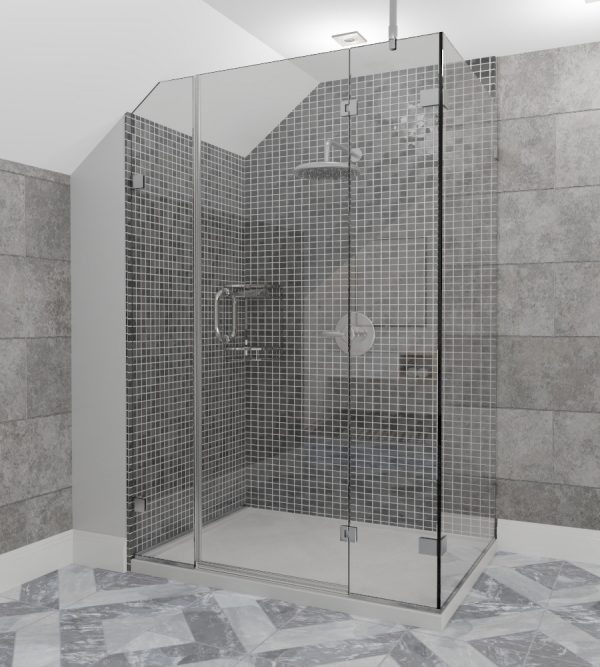 Our Corner Angle 24 Glass Shower Door hinges from the right and is designed using 4 panels of quality custom-made glass. It's created specially to accommodate a sloped or angled roof, so you can ensure a perfect fit, even in a difficult space.
Choose to have a gold, chrome, black or other finish for your hinges and door handle, for a great shower area that will look brilliant next to the rest of your decor.
Fill in your unique measurements and choose customisations for a shower that matches everything. Made using strong and durable materials, it looks incredible and it's functional. Our frameless design means our doors reflect more light and sparkle all day long.
Multiple Hardware Finishes
Lead Time is approx: 3 ½ weeks