Thanks for requesting a quote. We'll be in touch shortly.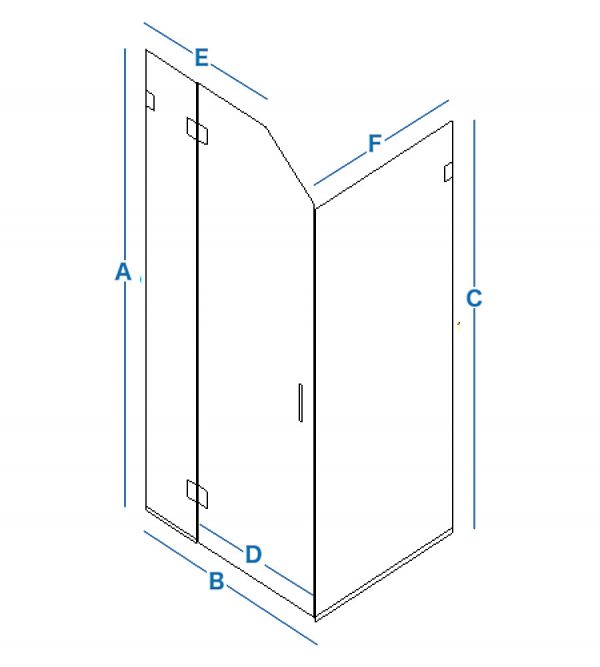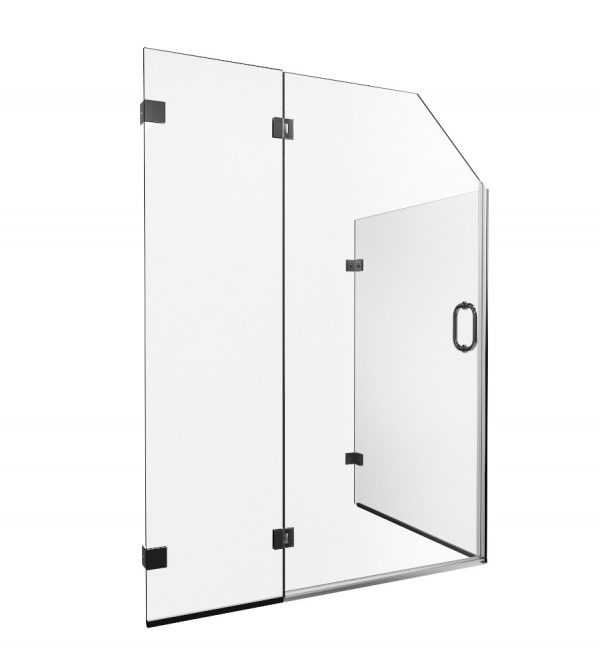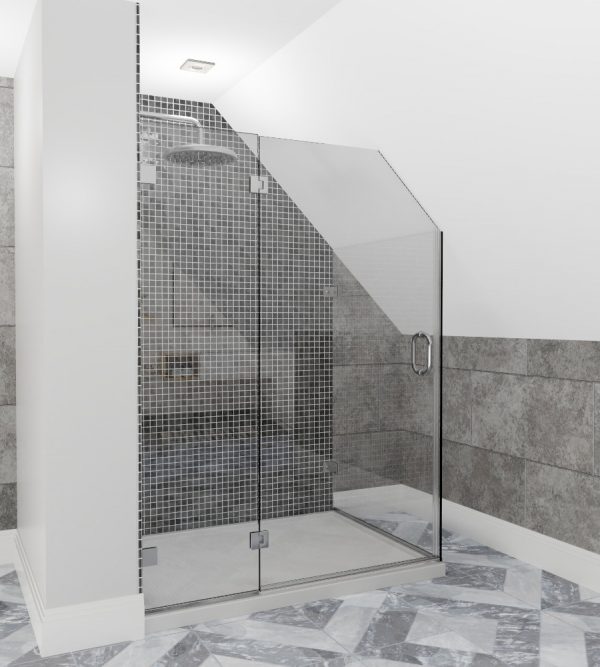 This bespoke shower enclosure can be fully personalised to match your bathroom and made to fit your space. This quality, durable door hinges from the left and is specially angled, making it a great choice to accommodate attic enclosures.
Customise your angled shower door to match your décor and make it look even more brilliant by selecting your hinges and handle finish from a range of choices such as chrome, black or gold. You can even select the best door handle shape for your bathroom so you can match this to your cabinets or cupboards.
This door is made from 3 pieces of durable glass that are put together using your measurements. Every shower door is made from strong materials ensuring it's always functional.
Multiple Hardware Finishes
Lead Time is approx: 3 ½ weeks