Thanks for requesting a quote. We'll be in touch shortly.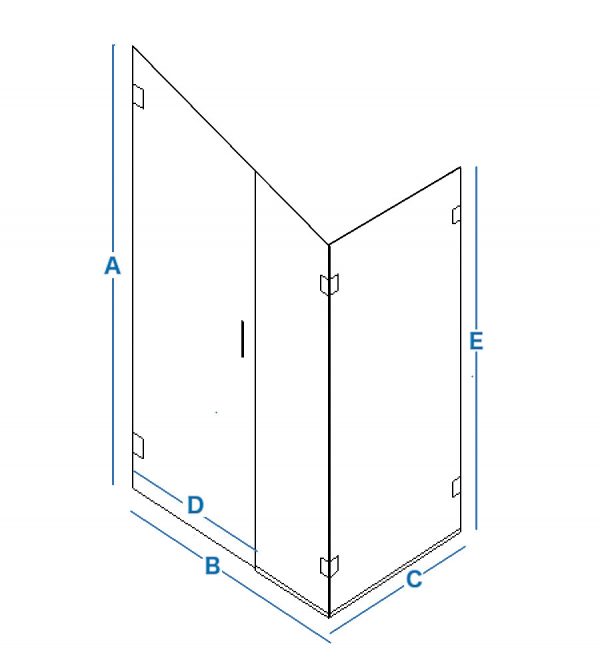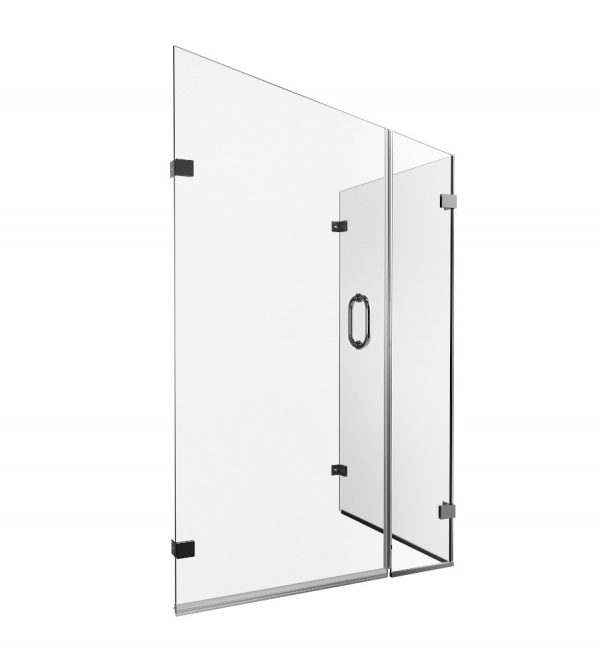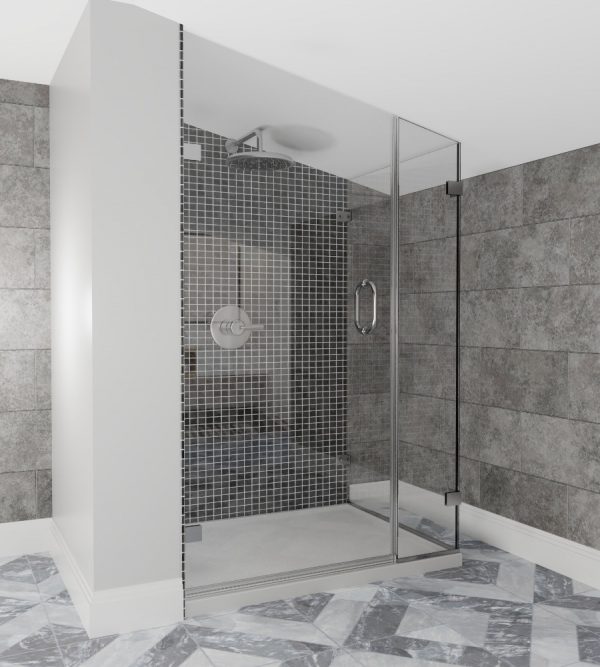 Our corner angle 37 bespoke shower enclosure can be fully personalised to match your bathroom and made to fit your loft space. This quality door hinges from the left and is made from frameless panels for a sparkling finish.
Make your shower door your own with loads of custom options. Selecting hinges and handles in chrome, black, gold and other finishes. You can even select the best door handle shape for your bathroom so you can match this to your cabinets or cupboards.
Your door will be made from 3 pieces of durable glass that are put together using your measurements. This shower door will look great and last in your bathroom for years.
This unit is made to be built up to the sloping roof, so internal ventilation would be required. Alternatively, you can give us the dimensions to the sloping roof and we can then draw up a design to leave a ventilation gap at the the top of the moving door part.
Multiple Hardware Finishes
Lead Time is approx: 3 ½ weeks