Thanks for requesting a quote. We'll be in touch shortly.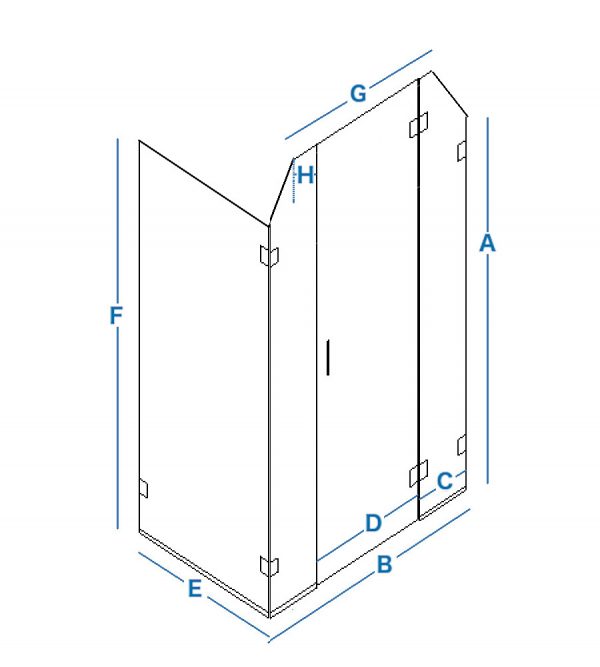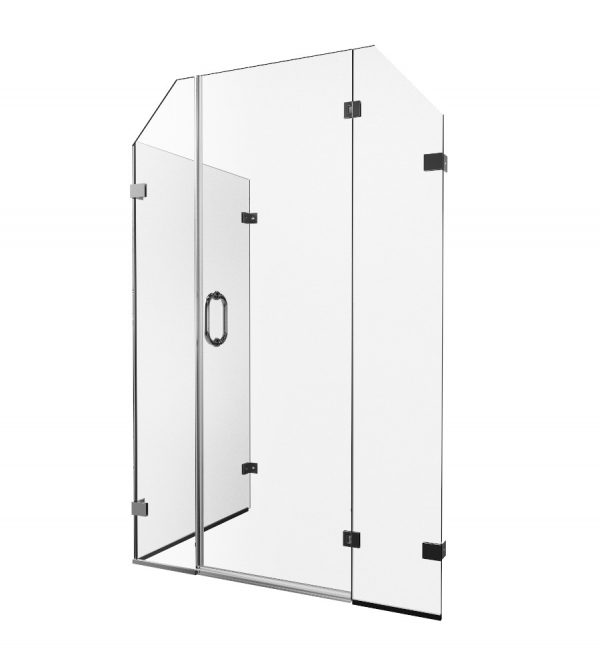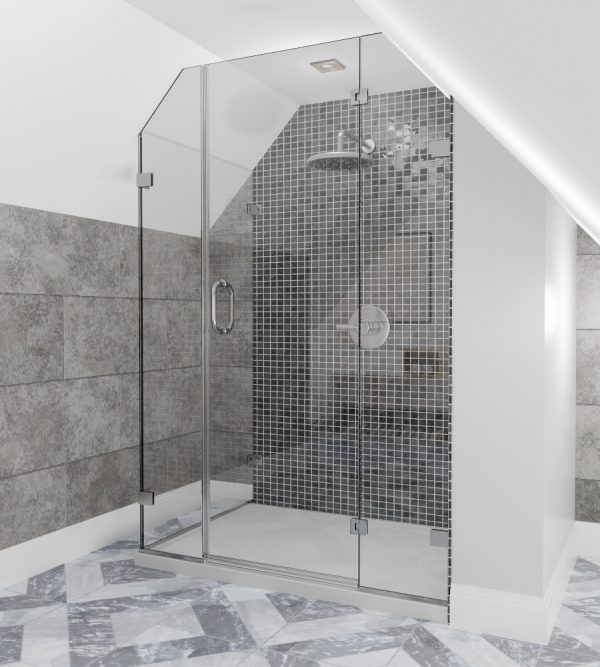 This special design is specifically when your corner shower enclosure has the need to fit into an area that has a sloping ceiling at either side.. It hinges from the right and is made from 4 pieces of durable glass. We make your shower door to fit your measurements.
Fully customise your shower to your taste by selecting gold, chrome, black or another finish for your door. Make your door even more personal to you by choosing a door handle that you love or which goes with your other handles.
Our shower doors are made to be used every day and are put together using robust materials, so your shower will look fabulous and keep on functioning.
Multiple Hardware Finishes
Lead Time is approx: 3 ½ weeks