Thanks for requesting a quote. We'll be in touch shortly.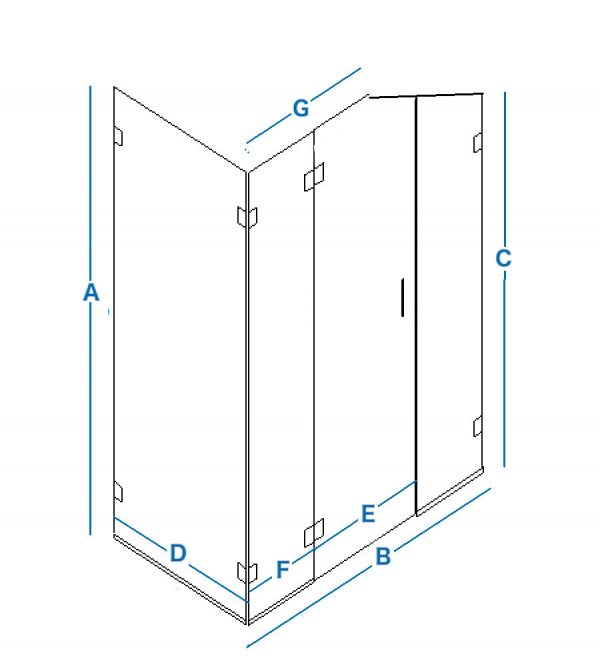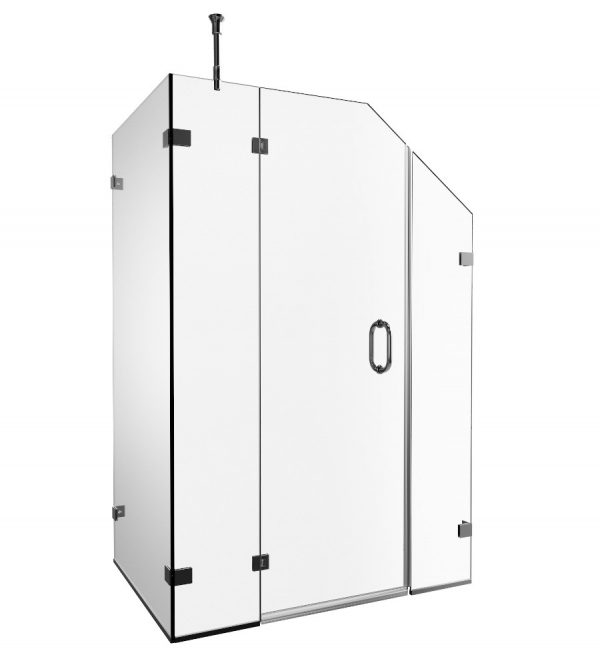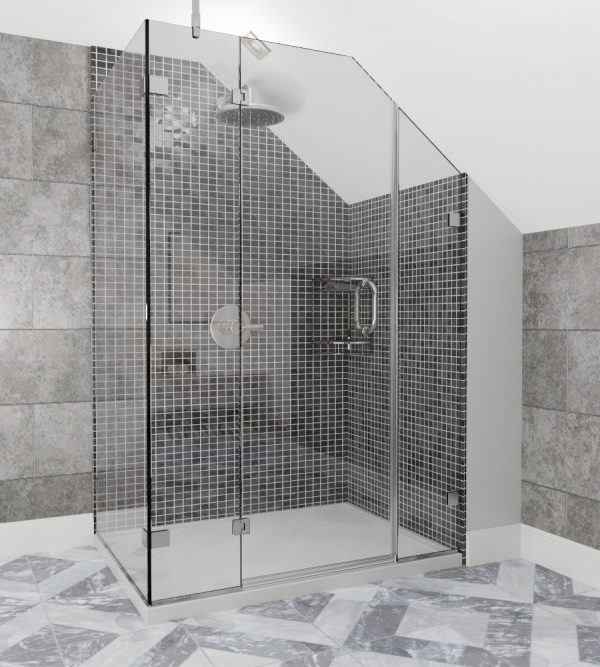 The Corner Angle 7 bespoke shower cubicle hinges from the left hand fixed paneland is made to measure using 4 panels of toughened safety glass. The glass is angled to fit your sloping roof or awkward space and the hardware can be customised to match your bathroom designs.
This shower door is of a minimalist design, light reflecting and made using the highest quality materials guaranteed to last. This shower configuration is ultimately generally used to create large showering spaces but can be used in smaller bathrooms where there may be obstacles that mean you need a smaller opening door.
This custom-built shower door is made specifically for you, exactly to your measurements and how you want it to look. Even choose from a range of shapes for your door handle, for the ultimate customised shower.
Multiple Hardware Finishes
Lead Time is approx: 3 ½ weeks