Thanks for requesting a quote. We'll be in touch shortly.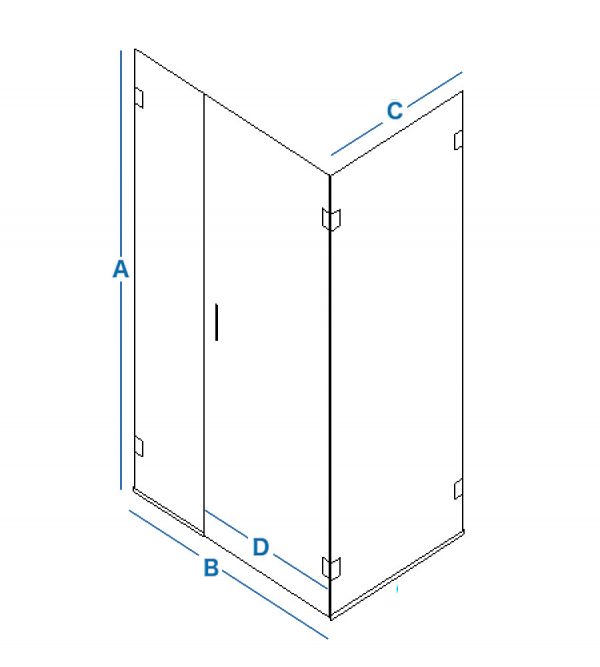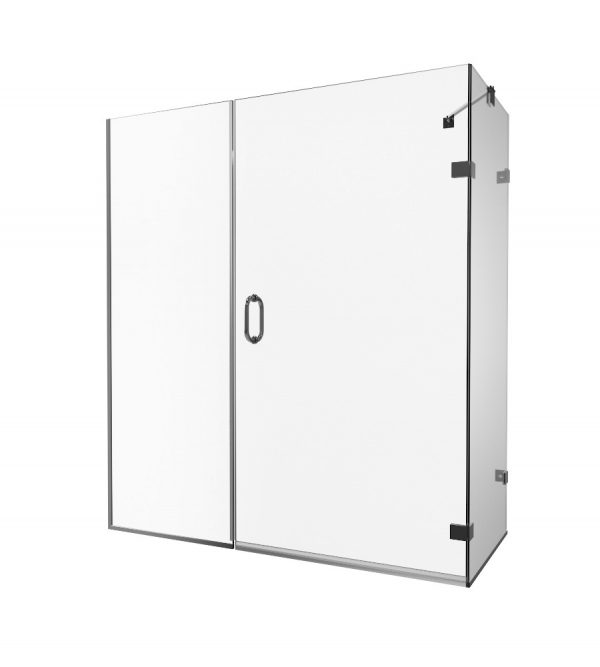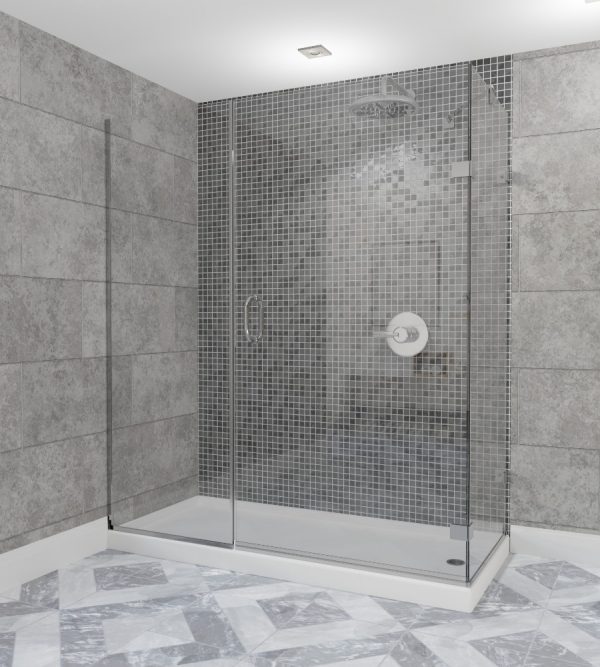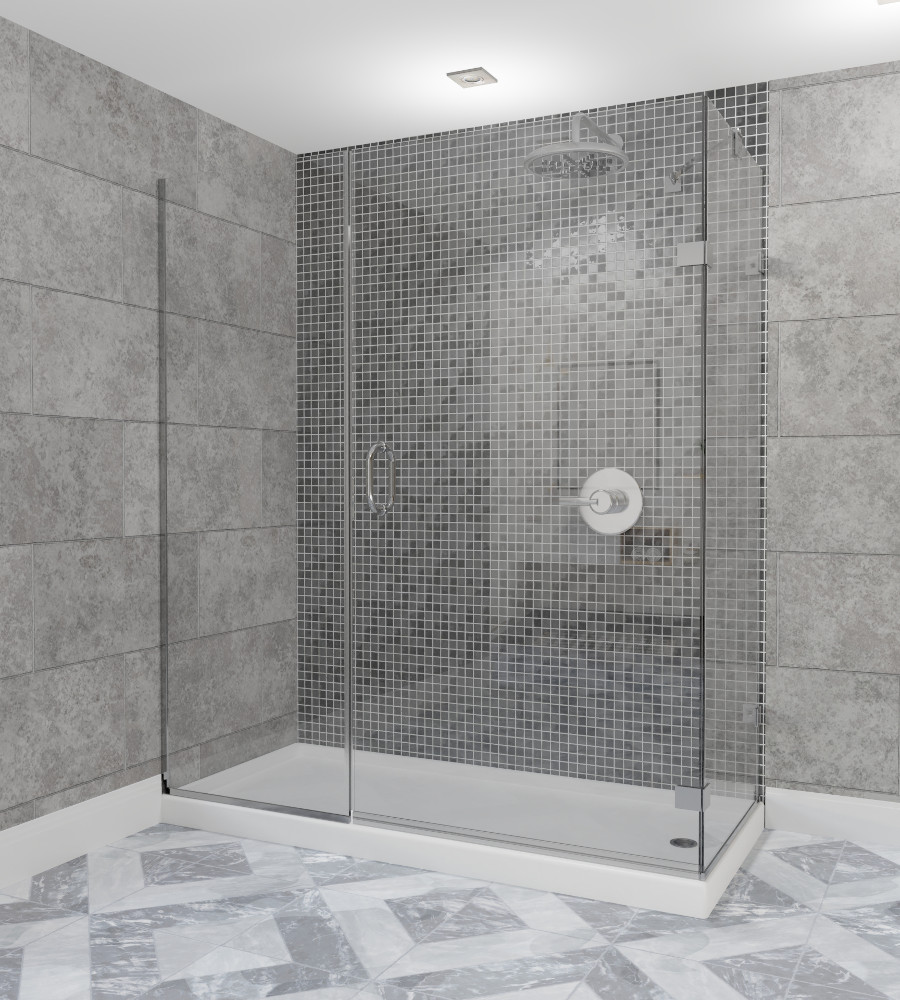 This style of shower door is usually reserved for larger spaces but it can be fully customised to your specific size. We can supply this unit to a height of 2.4m – a great solution for larger shower cubicles with lots of head room. The moving glass door hinges from the right hand fixed return panel and is designed in an L-shape using 3 pieces of high-quality glass.
Design your own shower door, customised to you. Select your hinges and handles in chrome, matte black, satin brass and other finishes. Even pick out the best door handle shape to match the rest of your bathroom.
Our cut to size shower doors are all custom built and frameless meaning they always reflect light and offer a sparkling finish. They are all made with high quality materials that are guaranteed to last.
Multiple Hardware Finishes
Lead Time is approx: 3 ½ weeks