Thanks for requesting a quote. We'll be in touch shortly.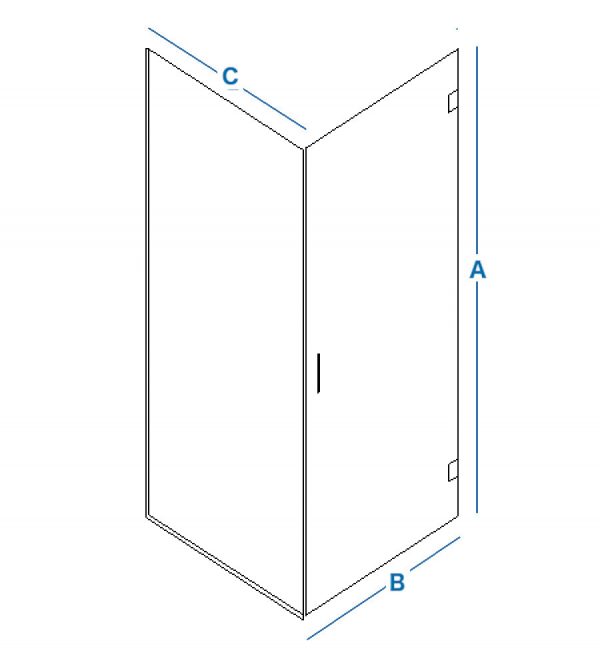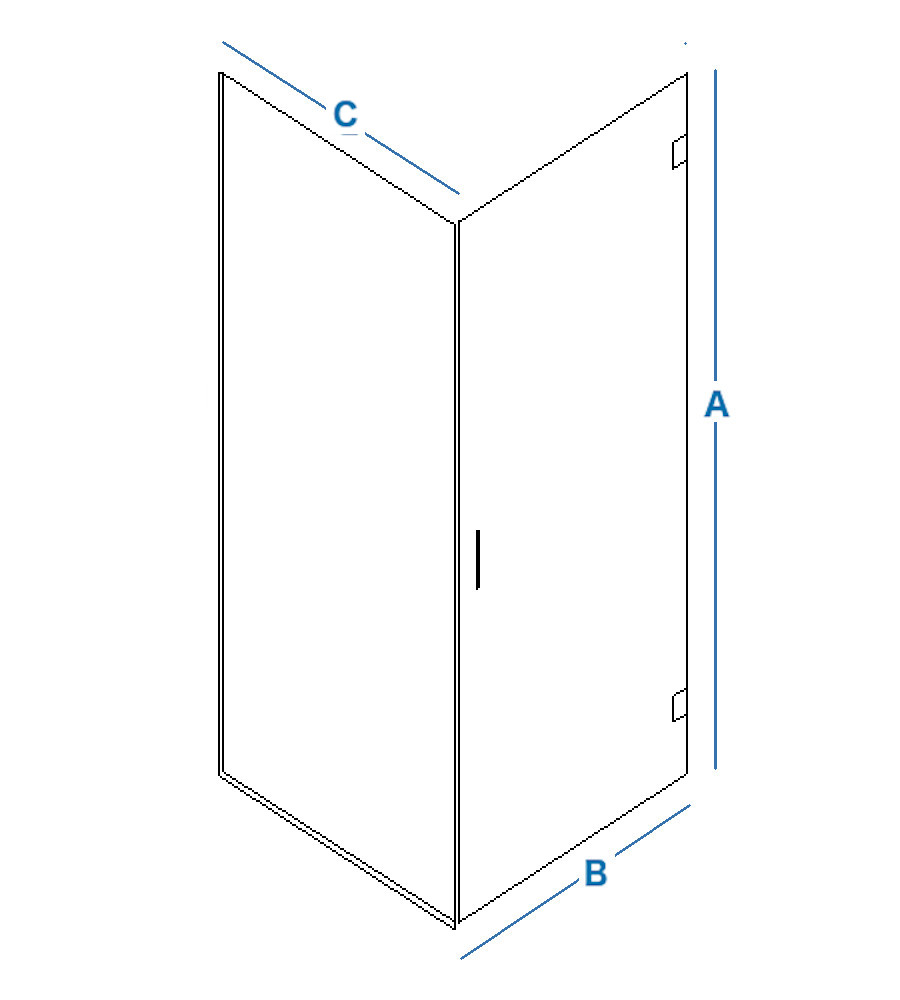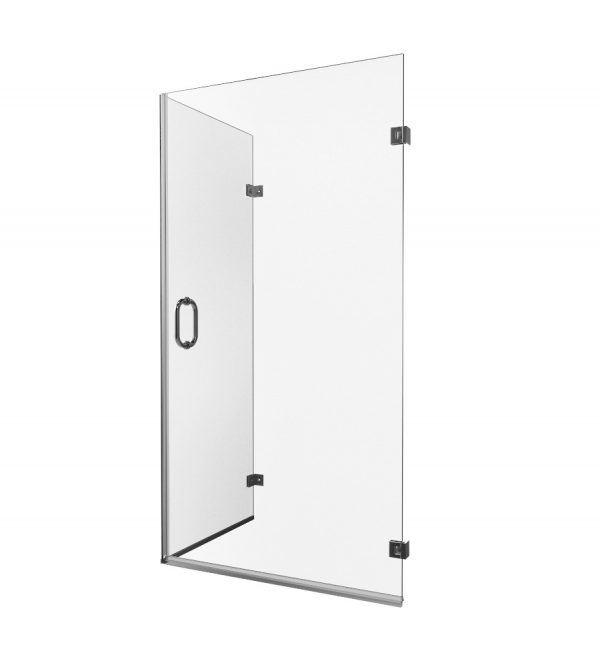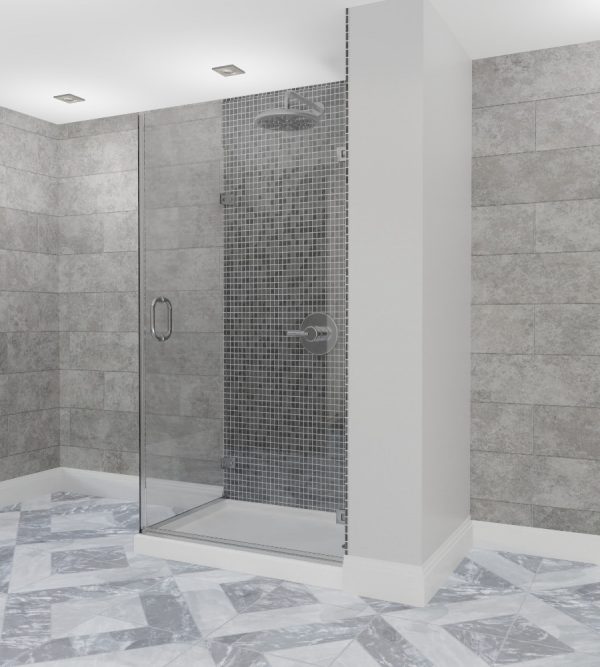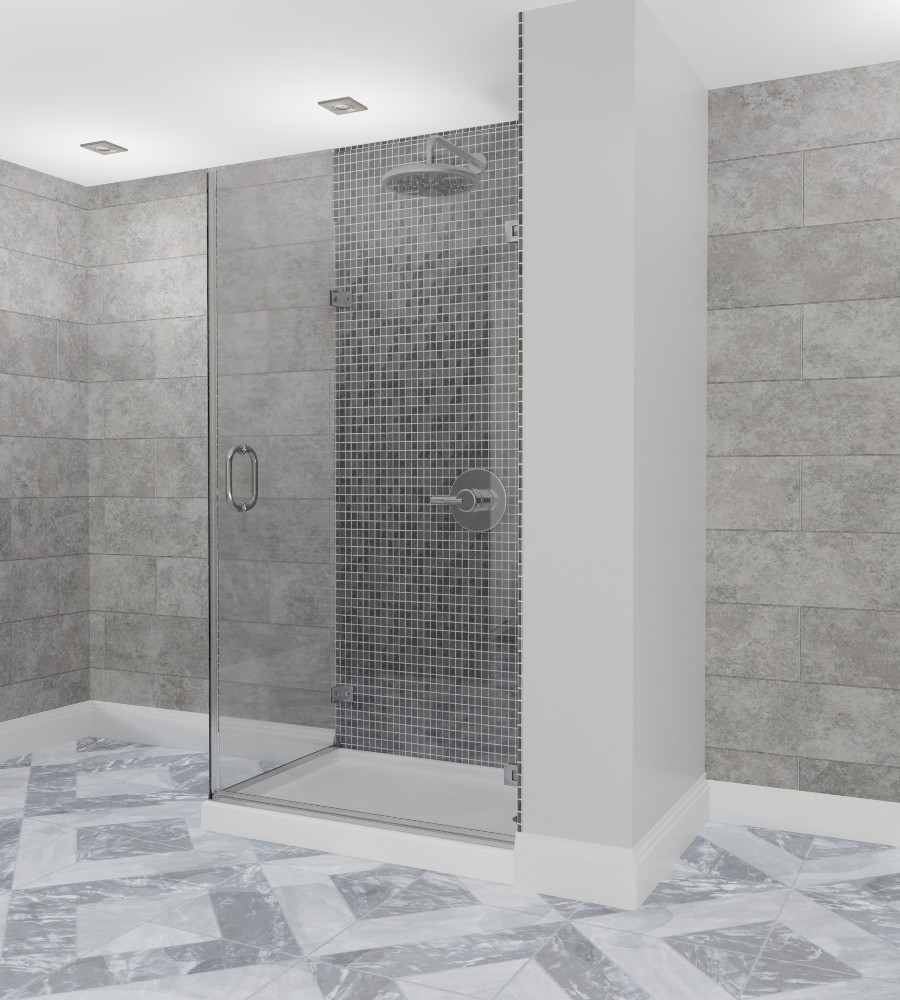 Our simple and frameless shower door hinges from the right hand wall and is personalised to your design requirements Get the perfect corner shower that will fit you space perfectly. This enclosure can be made to fit a low height ceiling or to be made extra tall where needed.
Create your own door and return panel, customised to your designs. Select hinges and handles in chrome, black, brass and other finishes. Even choose the best door handle shape for your bathroom.
We make this door using 2 panels of glass which are put together using your unique measurements. Our shower doors are all frameless meaning they always reflect lots of light and continue to sparkle. They are all made with sturdy, strong materials and are guaranteed to last for years to come.
We recommend that the fixed return panel be fitted with a top support bar should the width be greater 700mm. The support bar comes in a variety of fixings. It can be fitted diagonally, horizontally or vertically.
Multiple Hardware Finishes
Lead Time is approx: 3 ½ weeks