Thanks for requesting a quote. We'll be in touch shortly.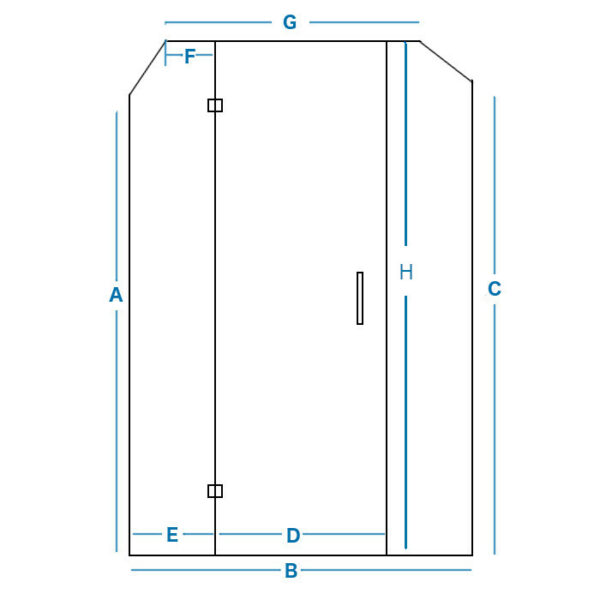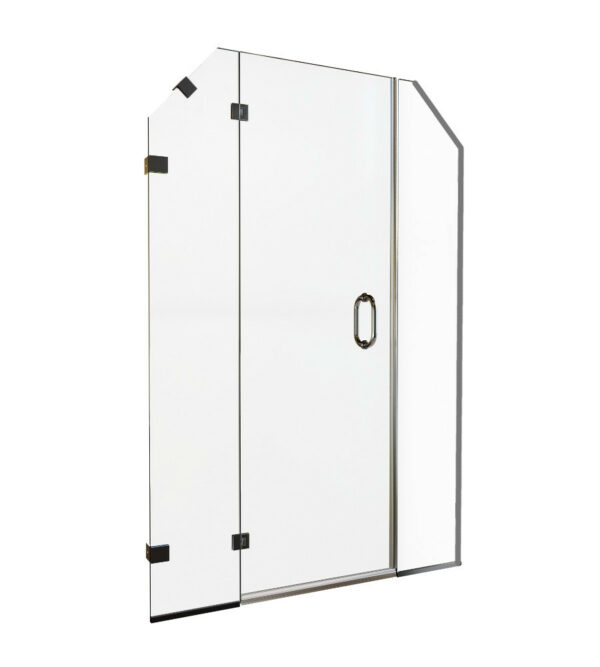 Our Inline Angle 15 custom shower door is made using 3 panels of toughened safety glass. It's a great solution for awkward spaces, as the glass on each side is angled.
Everything is custom built based on your bespoke measurements. This door is perfect for creating shower cubicles in tricky spaces, such as in a loft conversion.
This left hinged shower door is tailored to fit your taste. Pick out your favourite finishes for your handles and hinges, choosing from options such as chrome, black or gold. Select your door handle shape and glass type, for an individual look that goes with your other fixtures and furnishings.
Our shower doors are all built using sturdy, durable materials and will not only look good, but also last for years to come.
You simply give us the overall dimensions of the door you wish to have and we will create a unit to fit, taking into account the necessary adjustments for all hardware and seals to ensure you have a door that is the perfect fit.
Multiple Hardware Finishes
Lead Time is approx: 4 - 5 weeks