Thanks for requesting a quote. We'll be in touch shortly.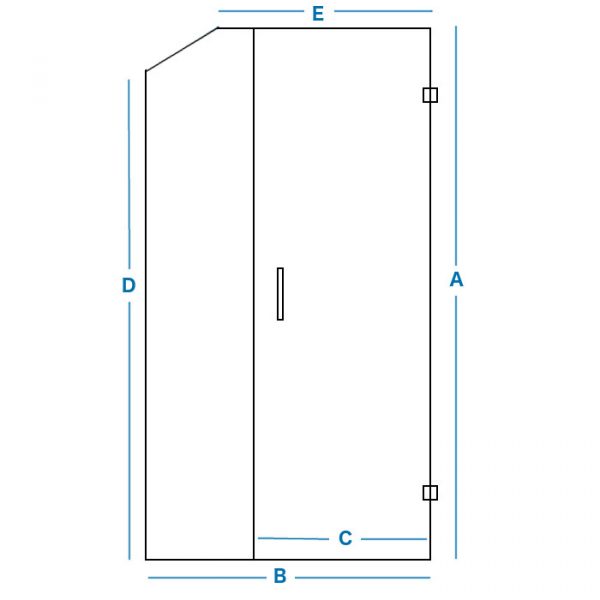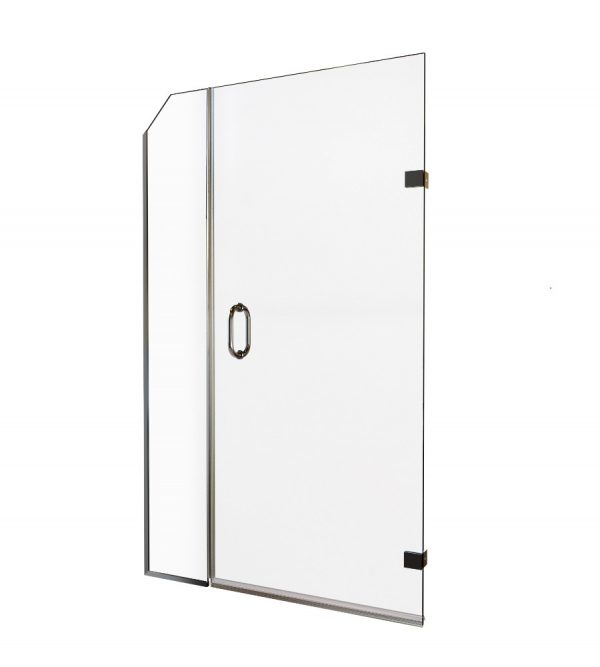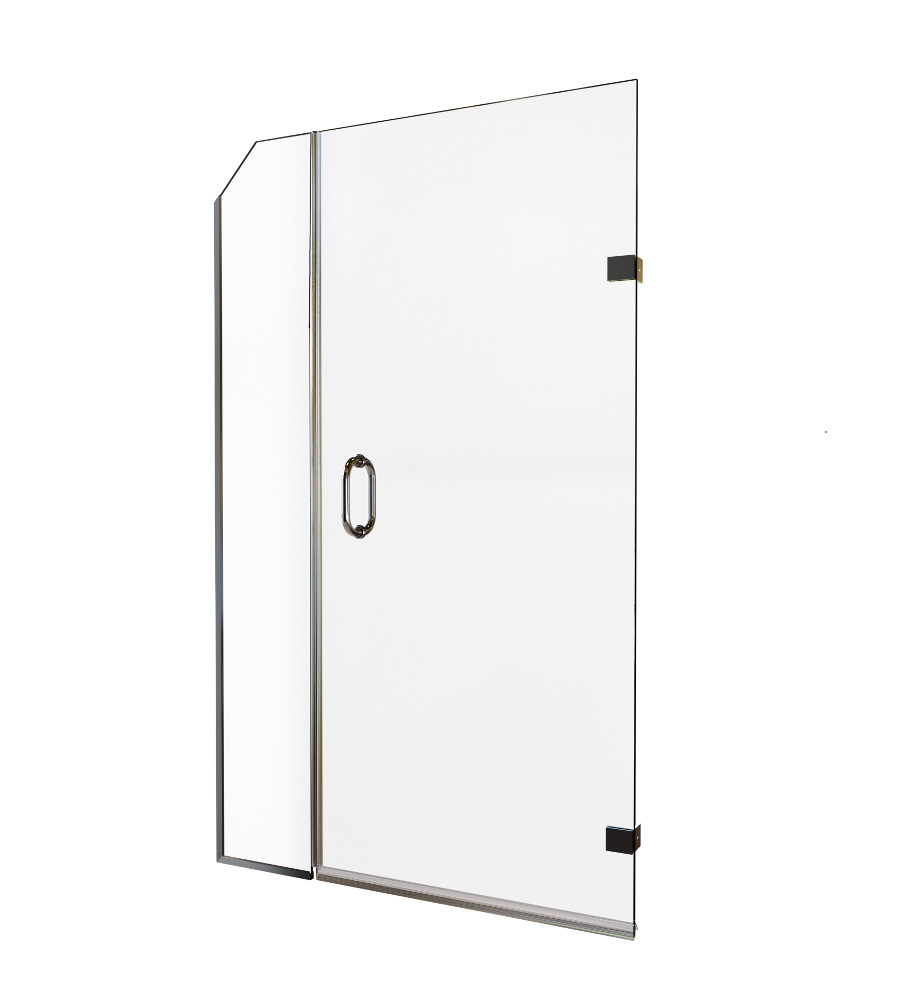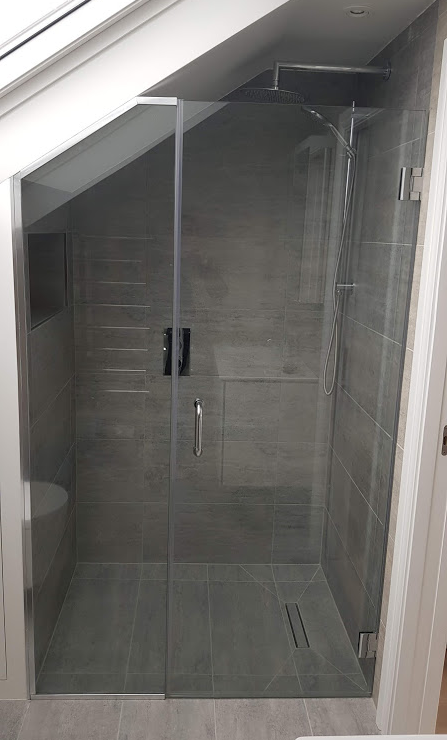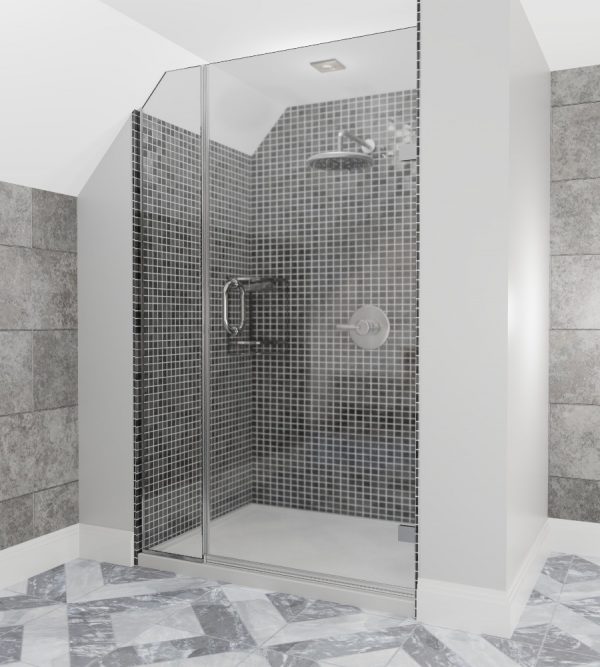 Our Inline Angle 20 bespoke shower door is made from 2 panels of high-quality frameless glass and hinges from the right. Each door is made to fit your measurements and has sloping glass to fit ceilings with restricted height. A perfect way to get round fitting your attic conversion bathroom.
All doors can be personalised to suit your style and we have several ways you can do this. Choose your door handle shape and select from gold, chrome or black finishes that will match your sink and toilet. We specialise in building strong and durable shower doors that will last the lifetime of your bathroom.
Each door is frameless, meaning it allows the maximum amount of light into your shower, giving a brilliant sparkle to your shower cubicle.
We will adjust the glass size to allow for all hardware and seals to ensure this enclosure fits into the space supplied.
Multiple Hardware Finishes
Lead Time is approx: 3 ½ weeks