Thanks for requesting a quote. We'll be in touch shortly.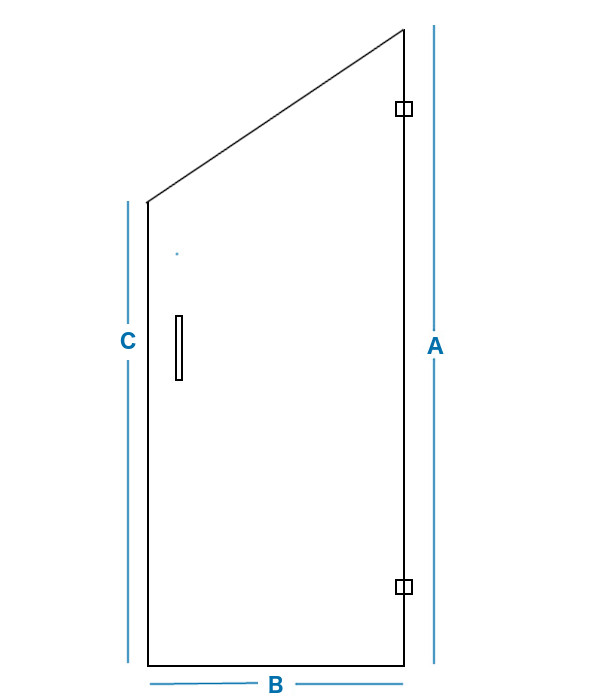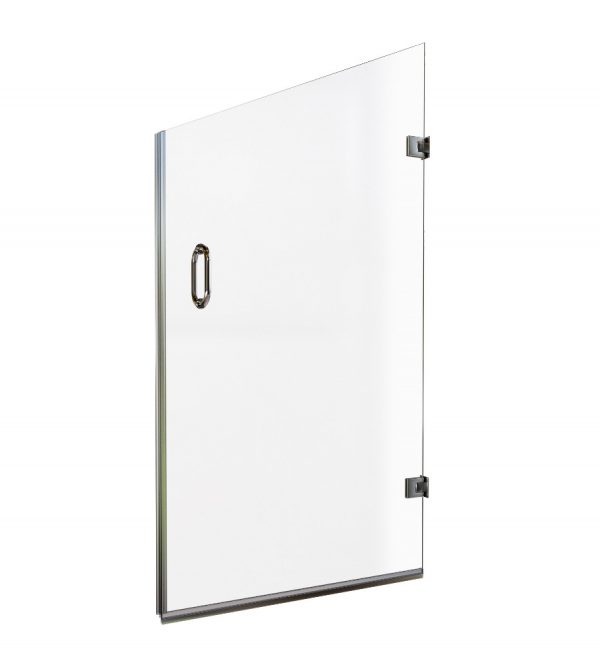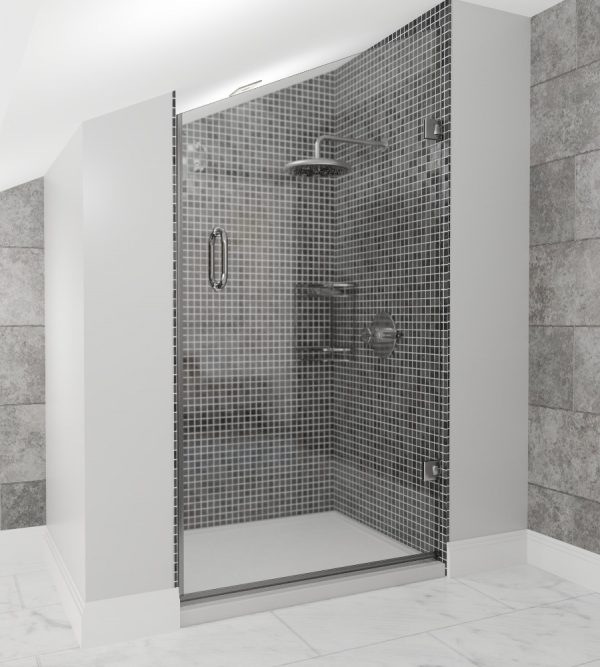 The Inline Angle 4 bespoke shower door is built from a single glass panels of high quality toughened safety glass and is hinged from the right-hand side. The top edge of the door is angled to allow for a sloping ceiling, so it's a great solution for loft conversions or when converting an under stair space into a shower area.
You can decide on the right finish for your door, selecting from several options including chrome, brushed nickel and brass. Choose your glass thickness and the shape of your door handle, so you're really in control of how it looks.
Every door we build is designed to be durable and look good and the frameless design ensures lasting sparkle for your customised shower door. This unit can be supplied to fill a width of 400mm up to 1015mm.
Multiple Hardware Finishes
Lead Time is approx: 3 ½ weeks