Thanks for requesting a quote. We'll be in touch shortly.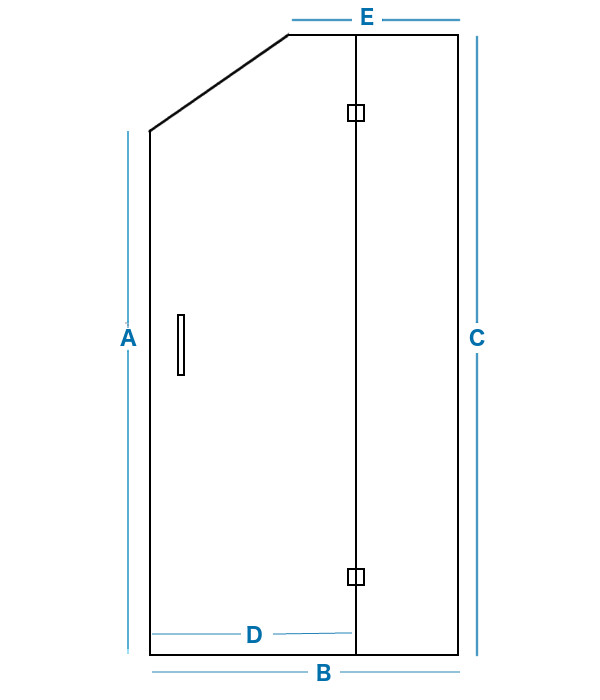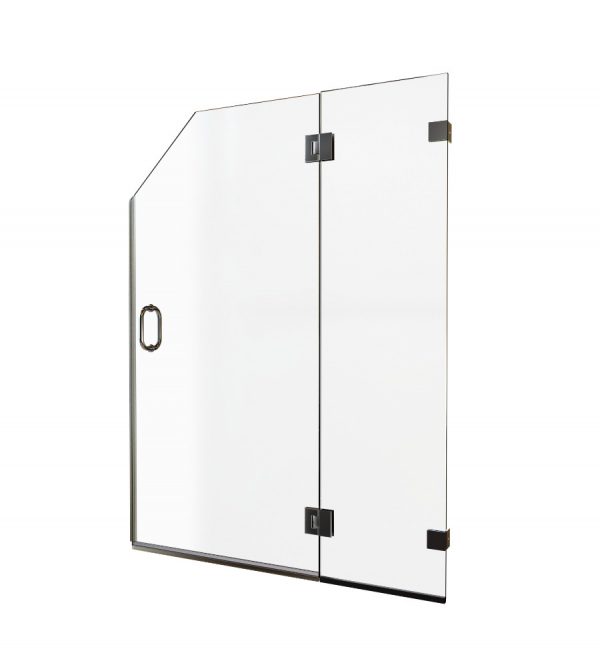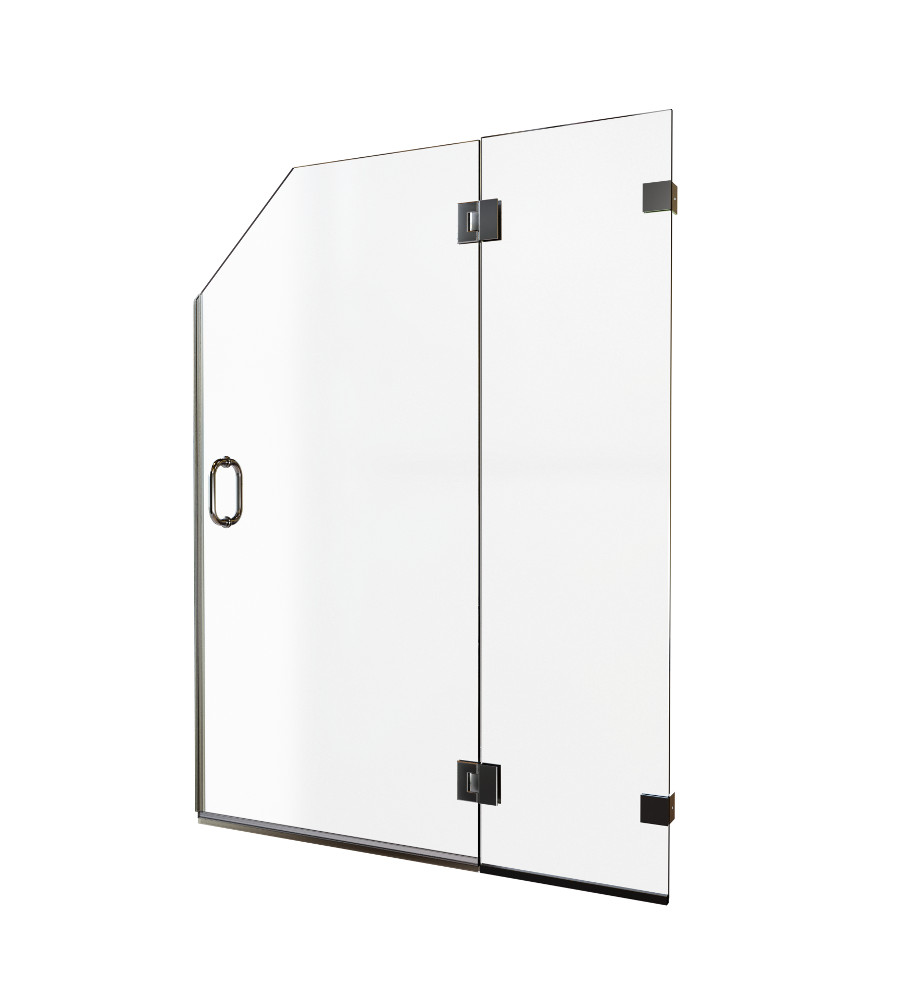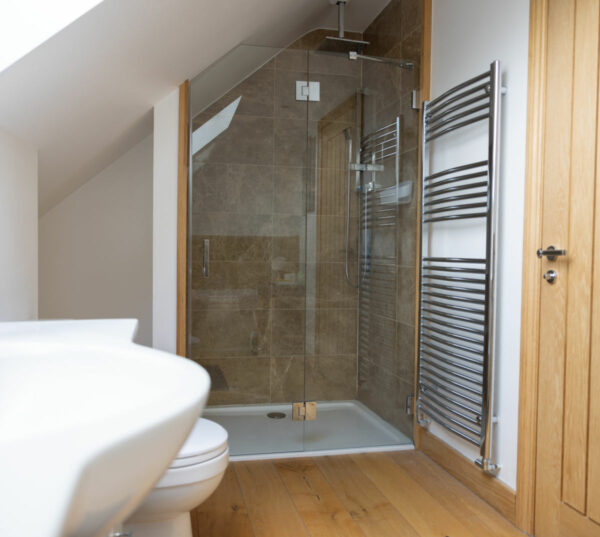 Our Inline Angle 6 custom shower door hinges from the right and is ideal for showers in awkward spaces, with angled ceilings. Made to measure, using 2 pieces of glass, your door can be angled to fit perfectly in your space.
Choose from a selection of different finishes for your door including chrome, black and brass, so you can ensure your bathroom is matching. You can also select from several glass types (such as frosted or plain) and even choose your glass thickness (8mm or 10mm).
This door hinges from the fixed panel using glass to glass hinges and is frameless for a stylish look. The total width using this configuration can be anywhere between 700 and 2000mm, perfect for beautiful loft space bathroom.
Multiple Hardware Finishes
Lead Time is approx: 4 - 5 weeks