Thanks for requesting a quote. We'll be in touch shortly.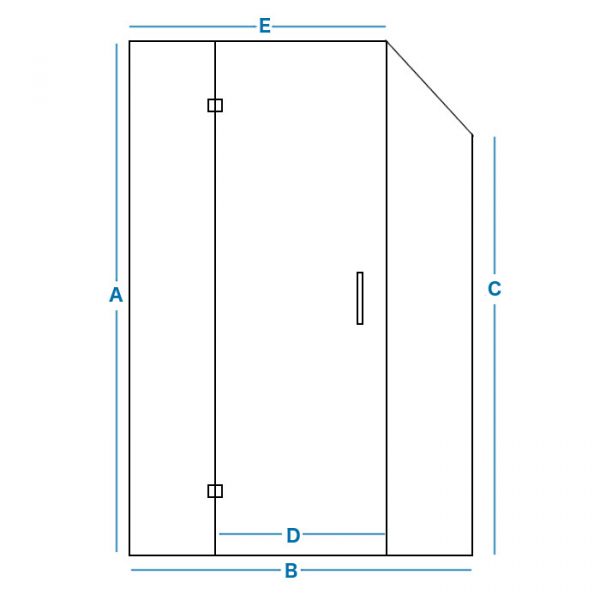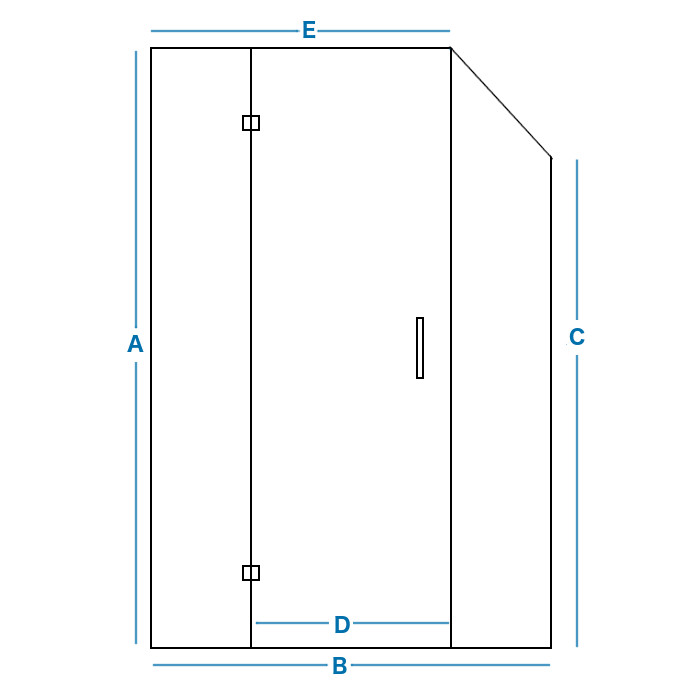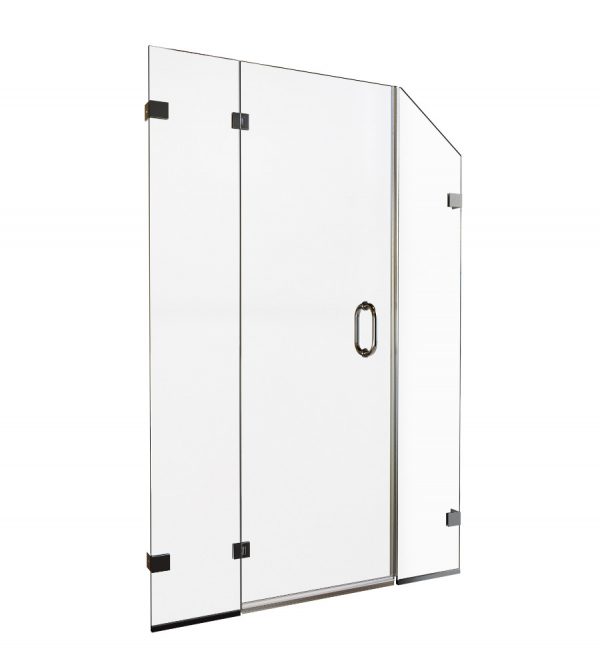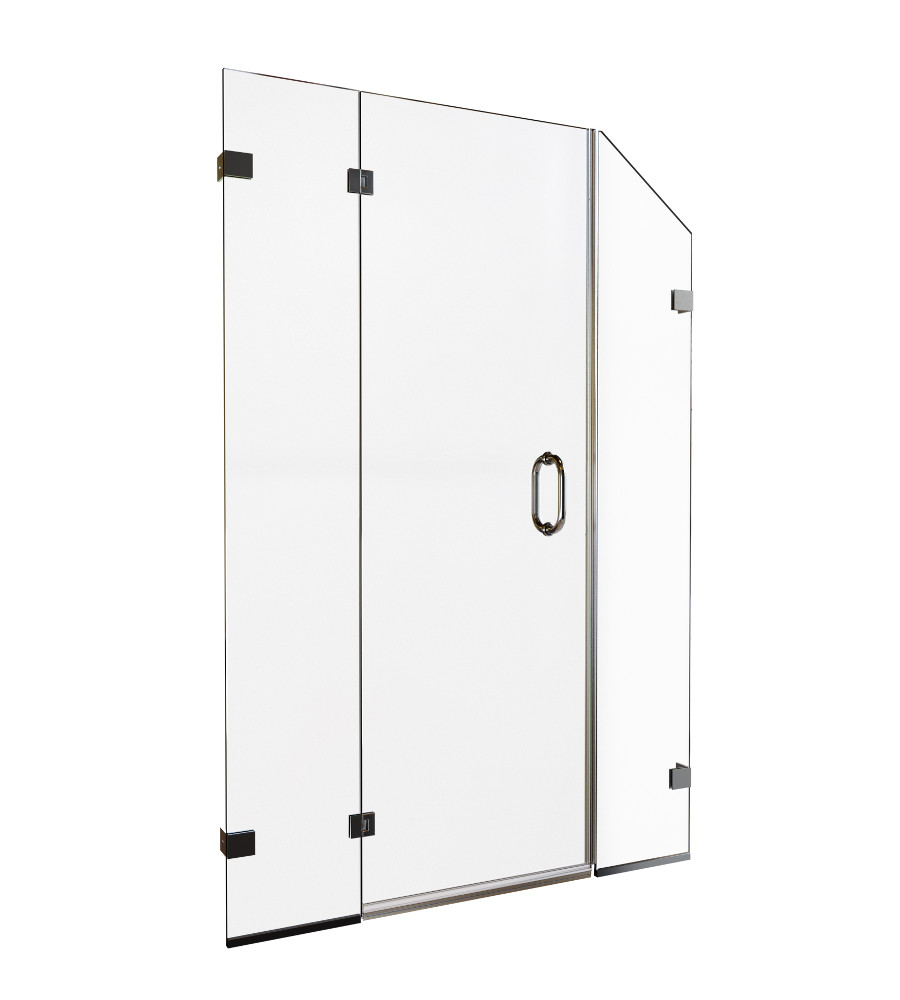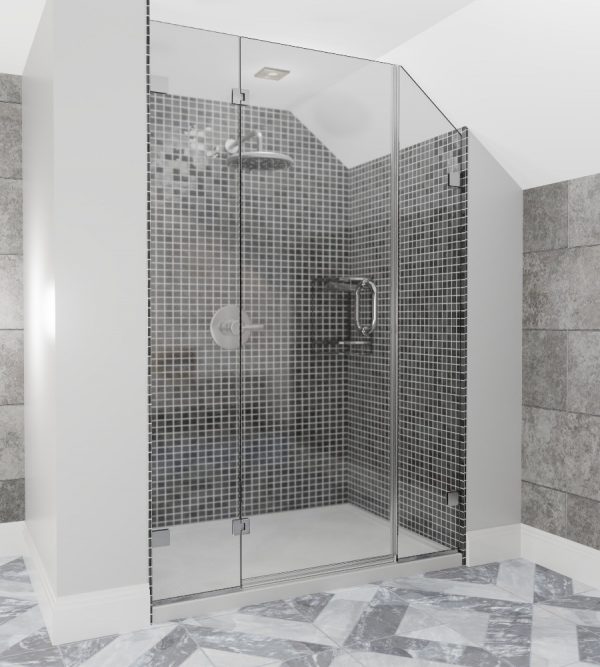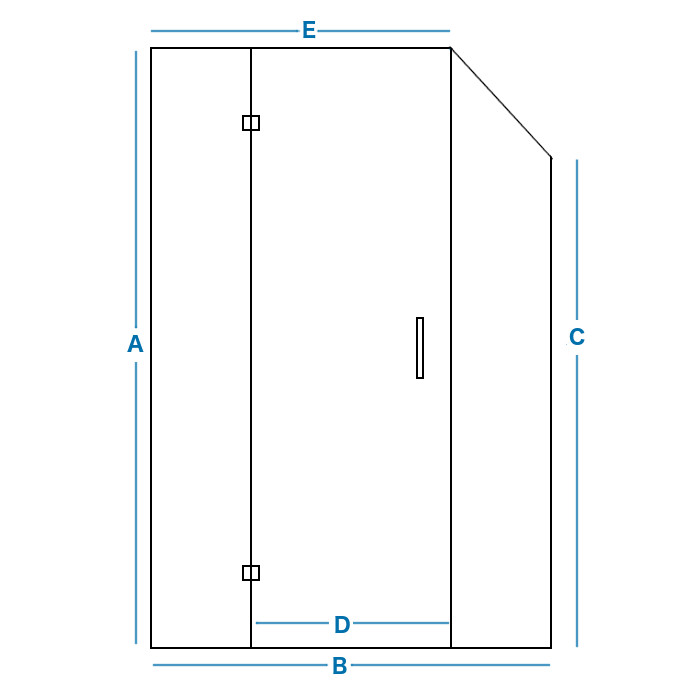 This 3 part bespoke shower door hinges from the left hand fixed shower screen and is made using your overall dimensions supplied, for a perfect fit. It's designed using an angled panel on the right hand side, so it's ideal for lower sloping ceilings that you might find in a loft conversion. Just type in your measurements and get a fully customised shower door.
This is a great solution for showers in difficult places, such as bathrooms in conversions and is fully customisable, so it will go with the rest of your bathroom and solve your problems.
Built with 3 pieces of durable glass, with your door in the centre, it's stylish as well as long lasting. Choose from a range of different finishes including chrome, brushed nickel and brass. Our shower door does not have a frame, only simple U Channels on some wall connection points, so it really does give you a simple and minimalist finish.
Multiple Hardware Finishes
Lead Time is approx: 3 ½ weeks
---
Common questions
Doers this shower need to use a supporting pole?
The left hand fixed screen is holding a weight and we recommend that it is further secured by a support bar. We have fittings available that allow the support bar to be fitted either:
i) Vertically to the ceiling (glass to ceiling)
ii) Diagonally to the wall the panel is attached to (glass to adjacent wall)
iii) At 90° to the wall that is running parallel to the fixed panel (glass to opposite wall)
There is no price difference in these options.