Thanks for requesting a quote. We'll be in touch shortly.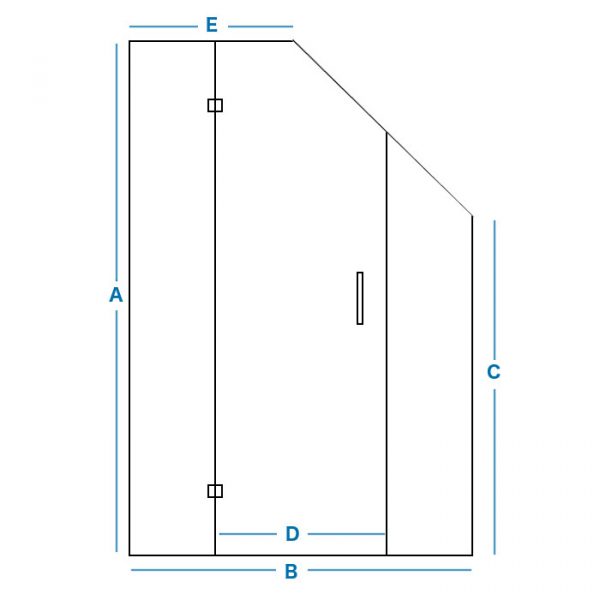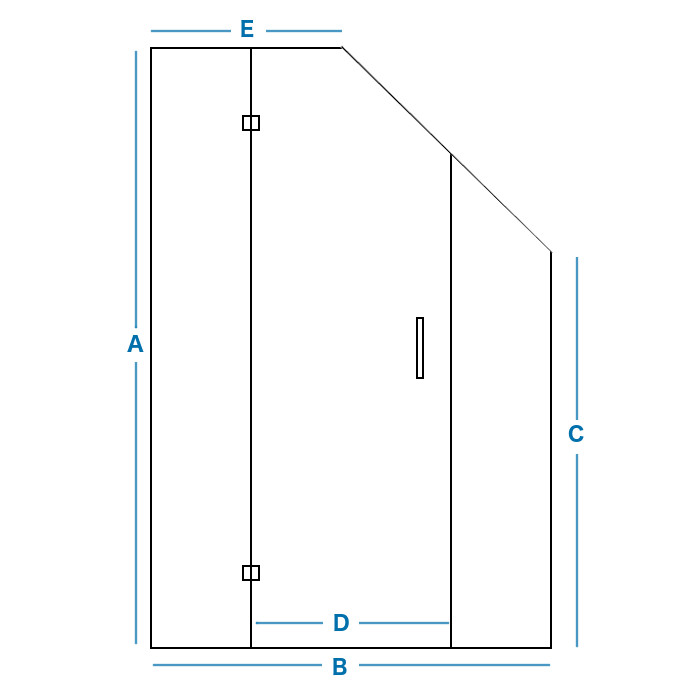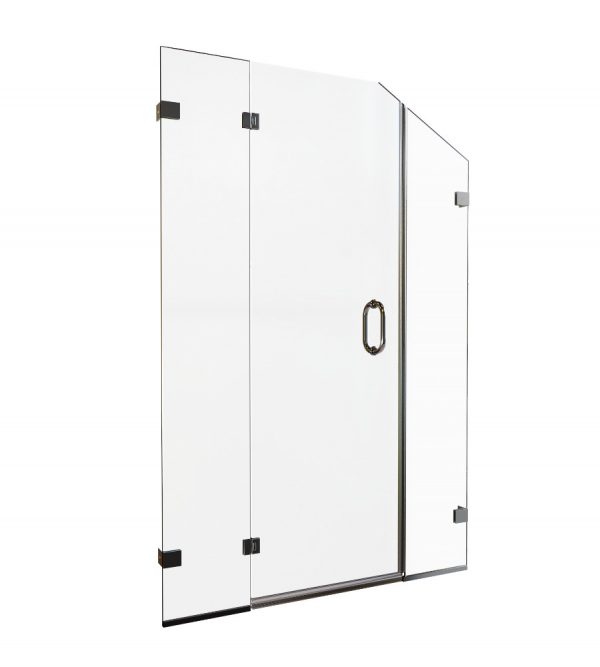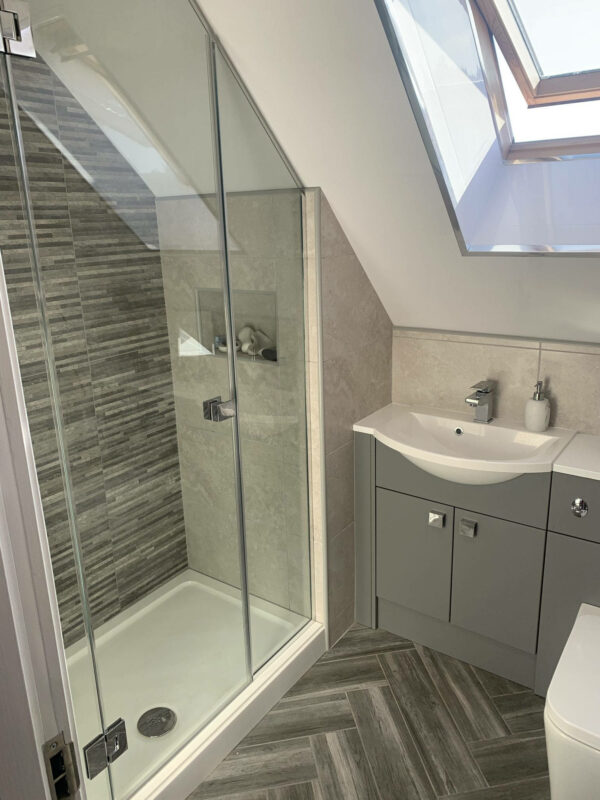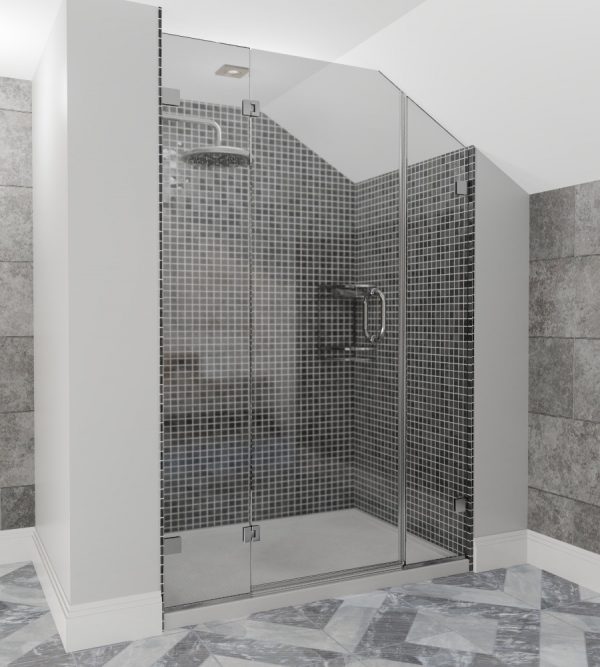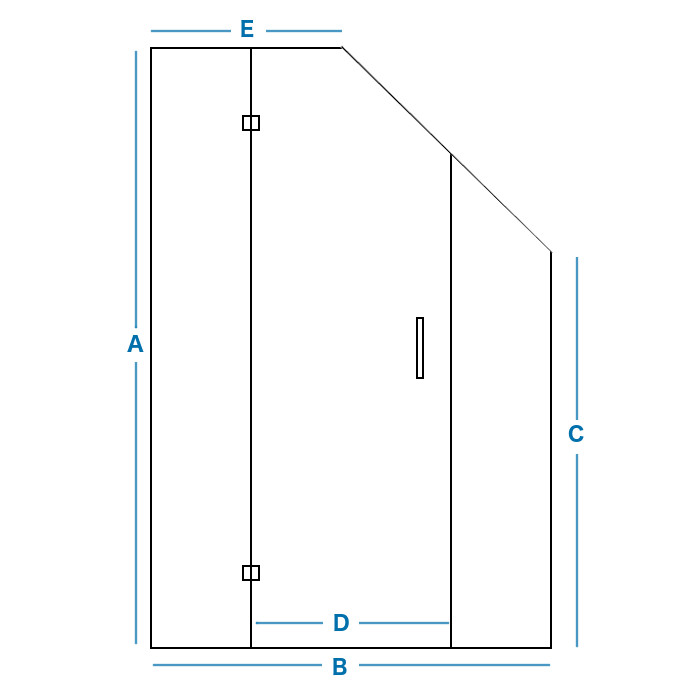 Our Inline Angle 9 bespoke shower door hinges from the left and is a perfect solution for shower areas with sloping ceilings. Made using 3 pieces of glass, angled on one side and on your door, it's ideal for those bathrooms where space is tight.
It's made using durable glass and you can select the finishes to match the rest of your bathroom. Choose from several including chrome, black and brass, as well as choosing your door handle shape. Our glass shower doors don't have any frames, so they reflect light around the room, for maximum gleam and shine.
This is ideal for showers in difficult spaces, such as under stair cases and loft conversions where a standard shower door would not fit. The average width that we supply in this configuration is around 1350mm but we can make it to fit widths of anywhere between 800mm and a massive 3000mm.
Multiple Hardware Finishes
Lead Time is approx: 3 ½ weeks