Thanks for requesting a quote. We'll be in touch shortly.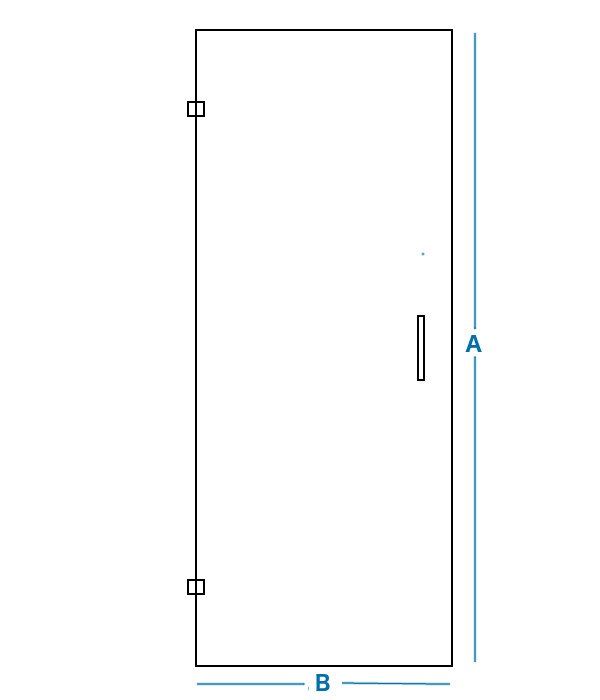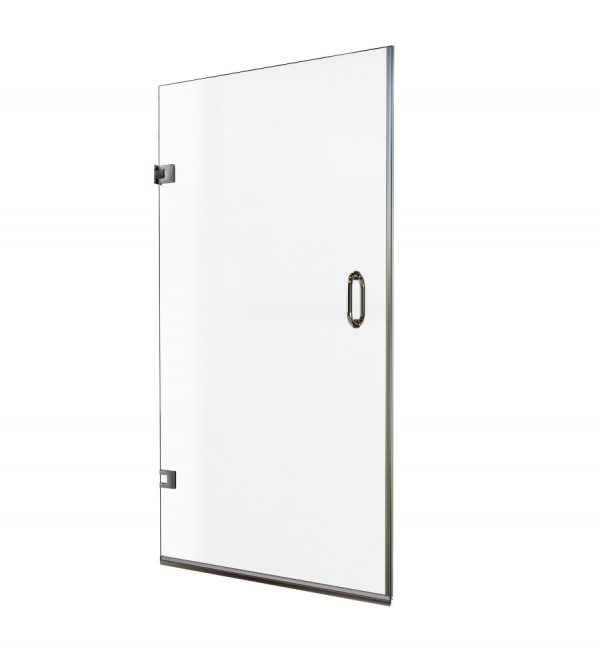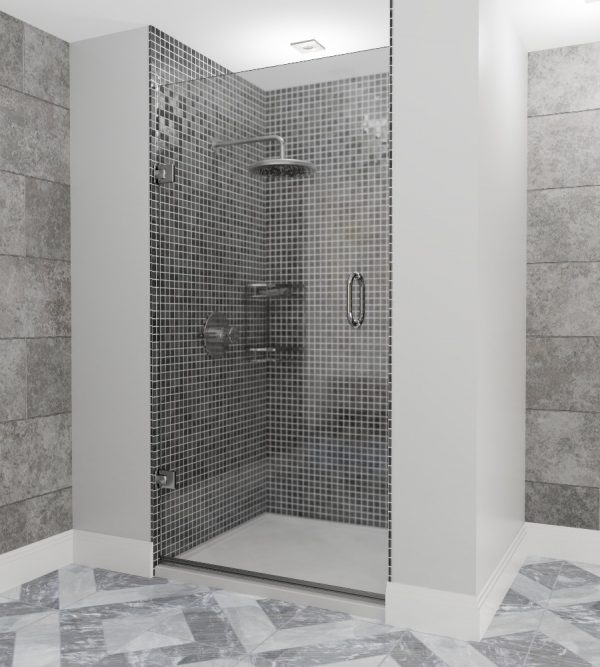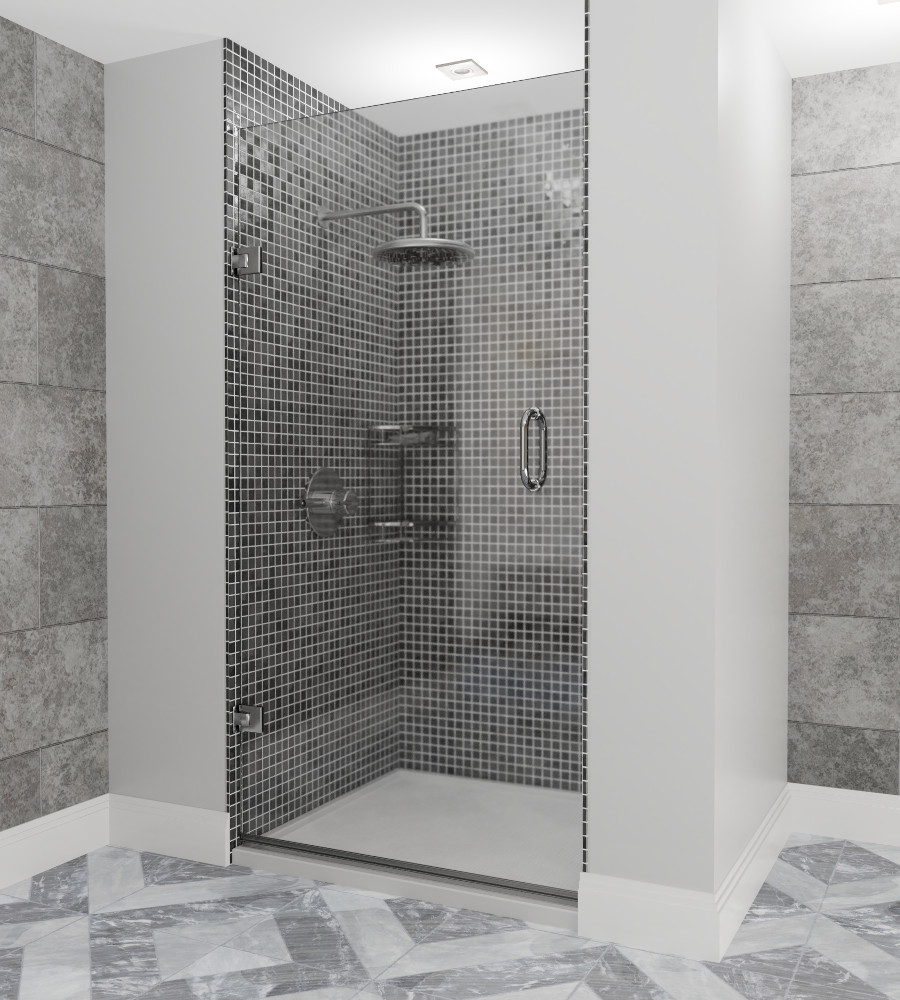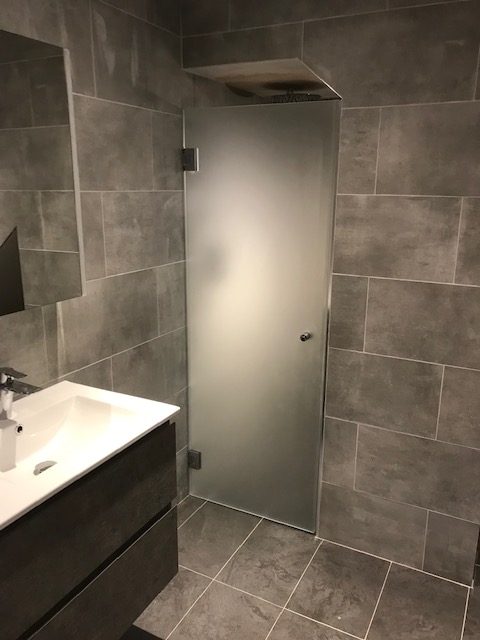 This simple custom shower door hinges directly from your wall or tiles and is made to measure just for you. It hinges from the left (when viewing the door from the outside of the shower area) and is designed using sturdy toughened safety glass and high quality hardware that will last for years to come.
Each one of our bespoke glass shower doors is unique and allows you to customise the design, giving you the perfect door to suit your bathroom design. Choose your glass thickness, select from a range of glass types and choose the shape and finish of your handles. We have chrome, matte black and brass plus more more to match every bathroom. If your alcove has straight walls that are not plumb then we can cut the glass to suit.
This unit is of a frameless design to reflect even more light and give that extra bit of sparkle to your bathroom.
Multiple Hardware Finishes
Lead Time is approx: 3 ½ weeks
---
Common questions
How tall can this shower door be?
This door can be built up to 2400mm in height.
How do I calculate what measurements to give you, i do not know how to make any adjustments for the fixings?
Simply give us the width between the tiles, we will work out the adjustments for you. Let us know the total height you would like the door to reach, making sure you have left some room for ventilation.
How much space should I leave for ventilation at the top of the door?
This is something that is decided on site. Many people have a shower vent inside of the shower which can remove the need for a large gap. We would never advise anything less than 50mm whatever your design. You could need a lot more if the vent is outside of the shower area in a windowless bathroom.
Does this door come with seals?
This door is supplied with a base sweep seal & two vertical seals which are fitted at the handle side and the hinge side.
How much adjustment is there in case I get my measurements a little wrong?
There is a maximum of 3mm adjustment across the width of the door depending on what type of seals are used, so please be as accurate as possible when measuring. "Off the shelf" shower doors have adjustment as they are designed for the mass market, meaning 1 size is designed to fit a multitude of scenarios. Truly frameless shower doors such as this have no frame and do not have adjustment as you would get with a door from B&Q for example.
My alcove width is wider at the top than it is at the bottom, can a shower door be made to fit?
We can custom cut the door so that the door tapers wider at the top. We would need to know which vertical side has the slope in order to get the cut right. Simply fill out the quote form and in the comments let us know about any wall which is out of plumb.
Can this be used a shower screen to sit on a bath?
This is regularly used to sit onto a bath. The only difference would be that it would not require a vertical seal at the handle side. If it's for a bath simply let us know in the notes when requesting a quote.
How heavy would the door be measuring 2000mm x 790mm ?
This shower door would weigh around 31Kg in 8mm glass and around 39Kg if the 10mm is opted for.