Thanks for requesting a quote. We'll be in touch shortly.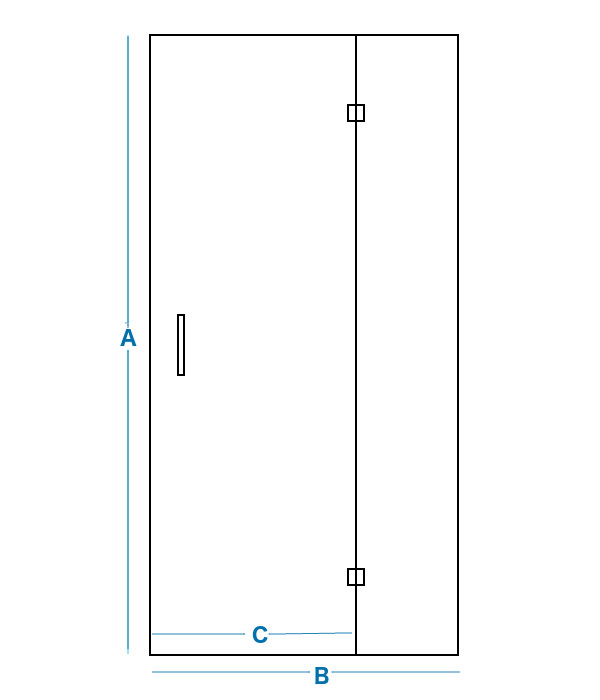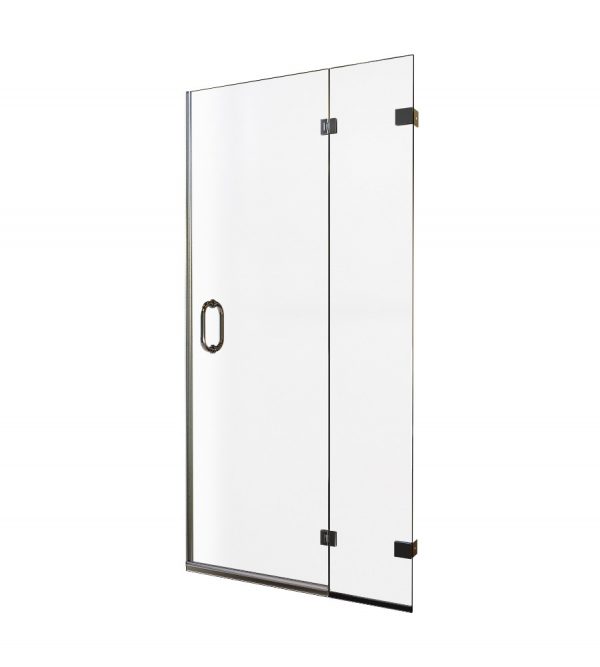 Our Inline Style 4 glass shower door hinges from the right hand fixed shower screen and can be fully customised to your bathroom. the unit is built with 2 pieces of glass and allows maximum light into your shower whilst giving a slick, modern design that would look great in any bathroom.
We can make this unit up to a maximum of 1700mm in width and up to a height of 2400mm. The fixed panel is secured to the wall using clamps and sits inside a U Channel to the base. We will also supply a support bar (included in the quotation) that can be fitted in a number of ways dependent on your design.
This unit is designed using sturdy materials, strong glass and made to measure, it will fit perfectly in your space and guarantee a long-lasting, quality door. This custom made shower door is totally unique and available in a variety of finishes to match the rest of your bathroom suite.
Choose from a range of colours for your handles and hinges, including brass, black and chrome.
Multiple Hardware Finishes
Lead Time is approx: 3 ½ weeks
---
Common questions
How wide can the door part be?
As the door is hinged from the right hand fixed panel, there is a weight limitation on what the hinges can hold. This design can safely hold a door that is up to 910mm wide. We would not recommend the door being under 300mm in width.
Does the fixed panel need a support bar?
The fixed panel is holding a weight and we recommend that it is further secured by a support bar. We have fittings available that allow the support bar to be fitted either:
i) Vertically to the ceiling (glass to ceiling)
ii) Diagonally to the wall the panel is attached to (glass to adjacent wall)
iii) At 90° to the wall that is running parallel to the fixed panel (glass to opposite wall)
There is no price difference in these options.