Thanks for requesting a quote. We'll be in touch shortly.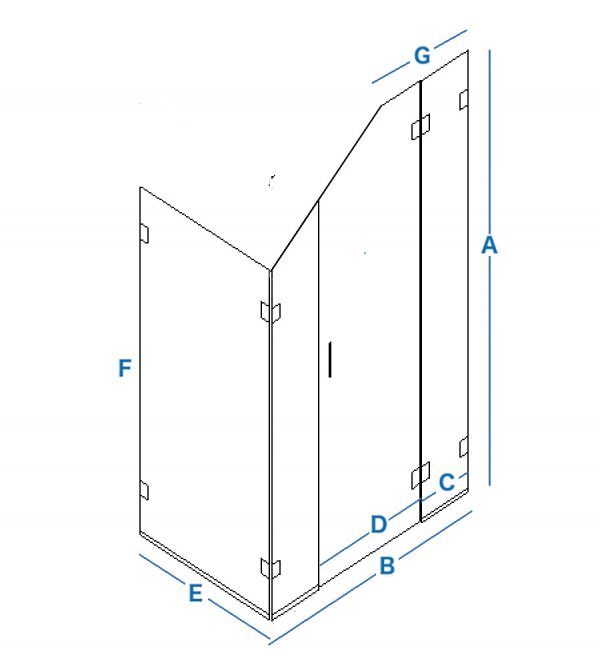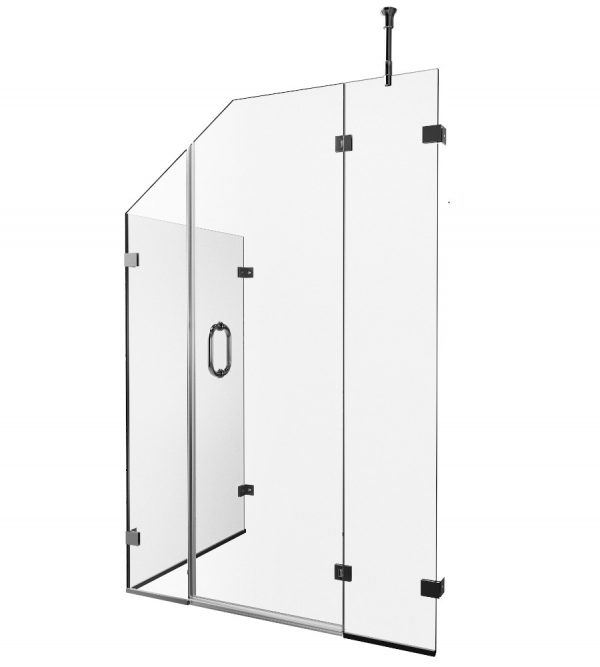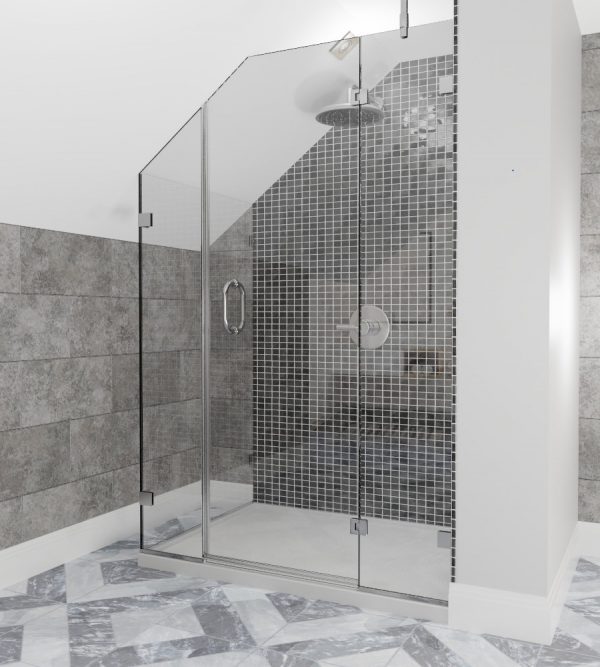 This custom shower enclosure is built using 4 pieces of durable glass, which are angled to fit your unique space. Simply fill in your measurements and let us do the work. It's perfect for bathrooms where attic enclosures can get in the way.
Your shower door will open to the right and can be customised to your bathroom. Choose finishes for your hinges and door handle, where you can choose options like chrome, black and gold. We make frameless shower doors, because they are the best for reflecting light, ensuring a gleaming bathroom.
Choose your glass thickness (8mm or 10mm) and door handle shape, for a shower door that's one of a kind and unique to your bathroom.
Multiple Hardware Finishes
Lead Time is approx: 3 ½ weeks