Thanks for requesting a quote. We'll be in touch shortly.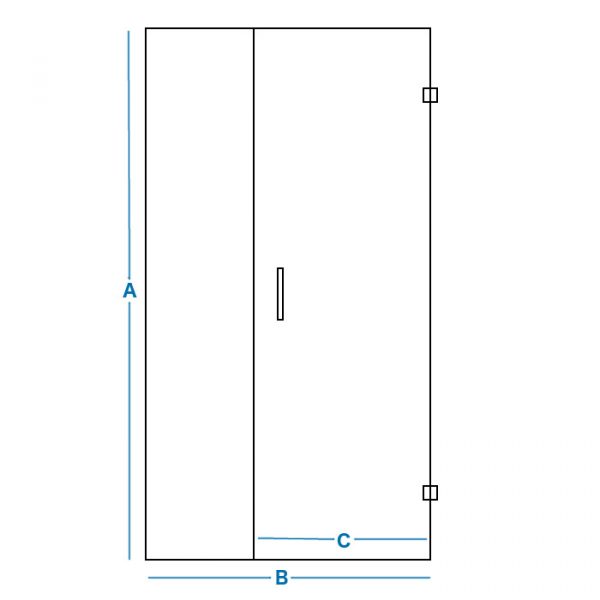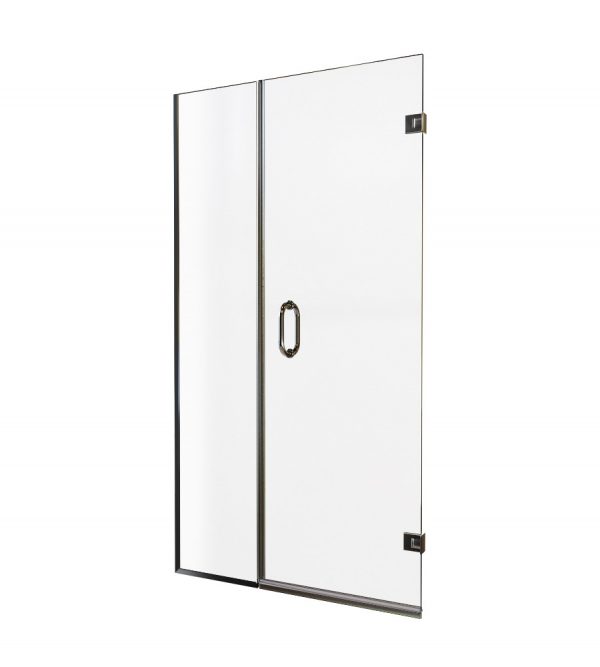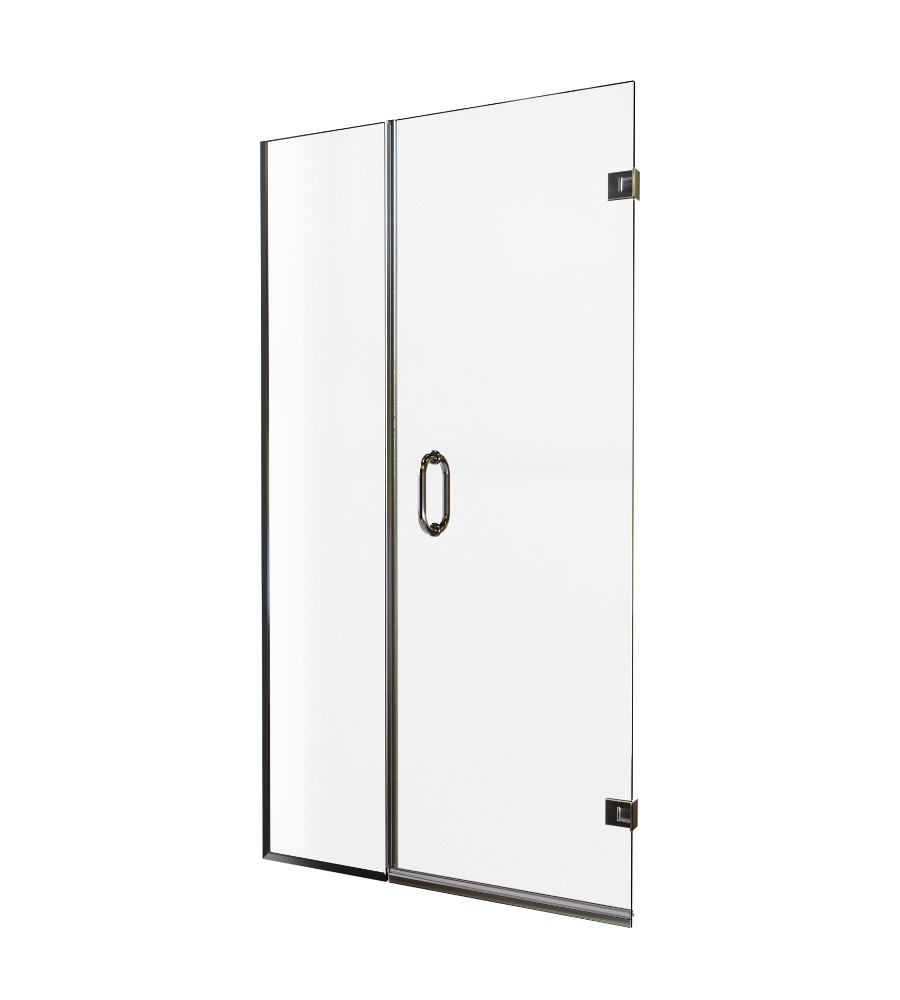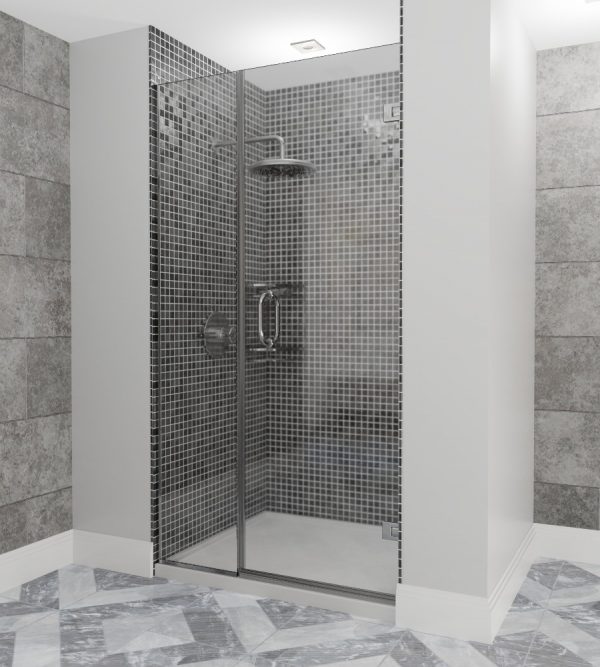 Our Inline Style 6 custome shower door is made to measure and personalised to your taste. It hinges from the right hand side wall (when viewing from the outside) and is made using 2 pieces of strong toughened safety glass and durable hardware. This design is a perfect solution for large shower areas or wet rooms. It is also useful for situations where the door width has to be reduced as to miss an object when outswinging.
The stunning frameless panels of glass reflect maximum light into your shower to make it really sparkle and give a chic look to any bathroom. You can choose from a range of great custom features including door handle shape, the colour of your hinges and handle, as well as glass thickness.
You can even select your glass type to match your style and ensure your bathroom comes together, just the way you want it to. This is a very versatile unit and can be fit an alcove unit from just 500mm in width up to 2400mm.
Multiple Hardware Finishes
Lead Time is approx: 3 ½ weeks