Thanks for requesting a quote. We'll be in touch shortly.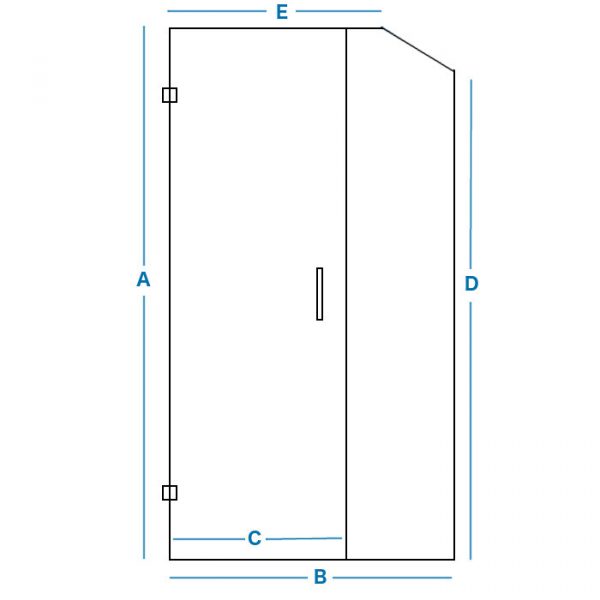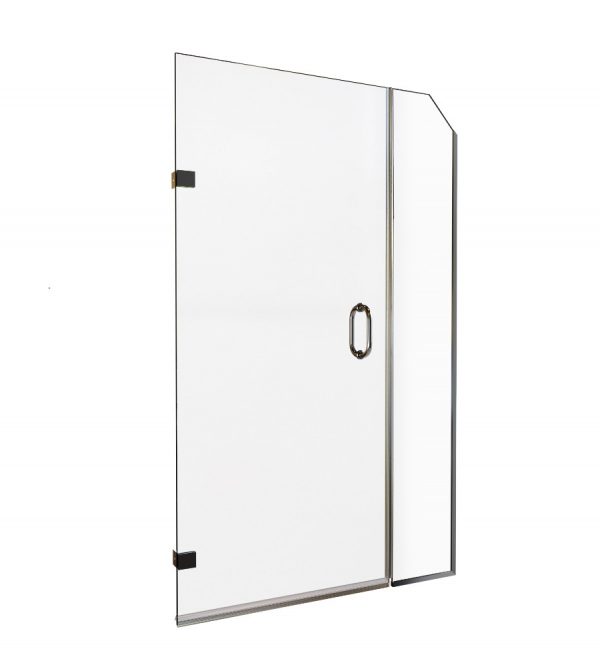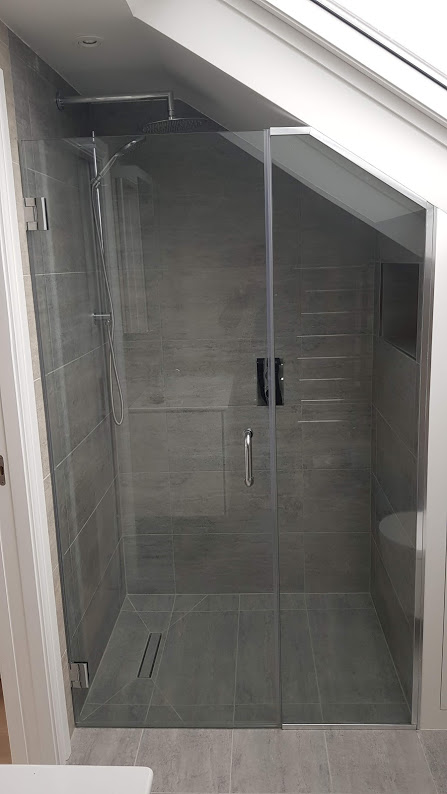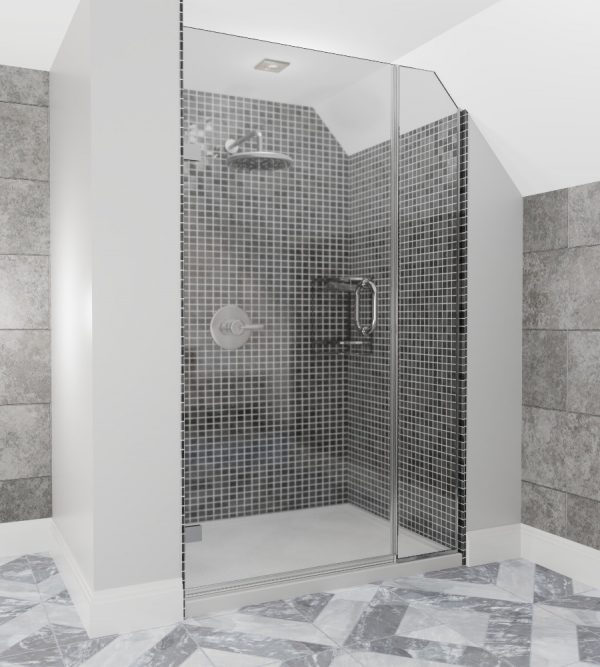 Our Inline Angle 19 bespoke shower door hinges from the left hand wall and is specially made to fit the dimensions you give us. It's designed using 2 pieces of glass, one of which is a-symmetrical, meaning it can fit into almost any difficult space and is great for loft conversions and attics.
Every door we make is custom built using toughened safety glass and the highest quality hardware, giving you a beautiful shower door that is guaranteed to last
Our bespoke shower doors can all be customised depending on your preferences and we offer many options to individualise your door. For example, you can choose from chrome, gold or black door handles and hinges, to match your bathroom, and you can decide which door handle reflects your taste the most.
We can make this unit between the width of 800 and 2000mm and we will adjust the glass to ensure the unit we supply will perfectly fit your dimensions. The customer image shows a well designed door using chrome u channels to easily attach the glass to the wall and sloping ceiling.
Multiple Hardware Finishes
Lead Time is approx: 3 ½ weeks
---
Common questions
How is the fixed panel attached?
The fixed panel is attached to the wall using slim U-channels. The glass simply slots into the U-channels once they have been fitted to the wall. The U-channel is fitted to the base, vertical wall and depending on the glass size there may be a U-channel required at the sloping ceiling.
How quickly for delivery?
Our delivery time right now is around is approx: 3 ½ weeks, sometime this can be as quick as 10 working days depending on your location. We do not use couriers to deliver our glass. Rest assured, it is very rare for our glass to arrive damaged.