Thanks for requesting a quote. We'll be in touch shortly.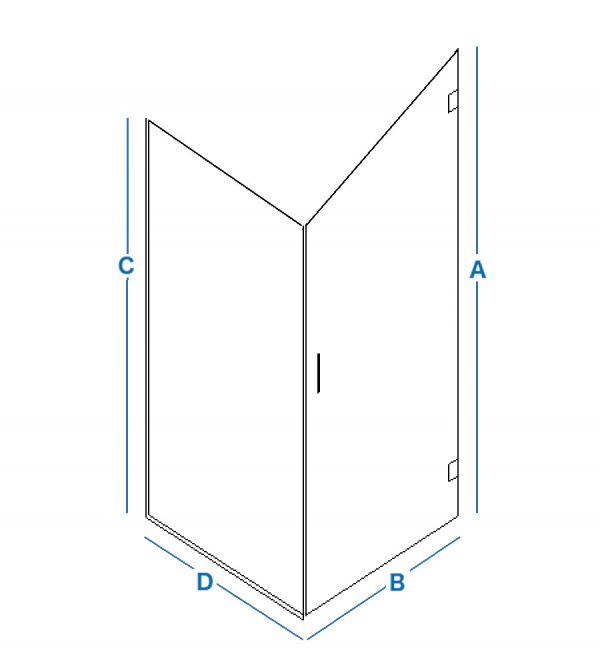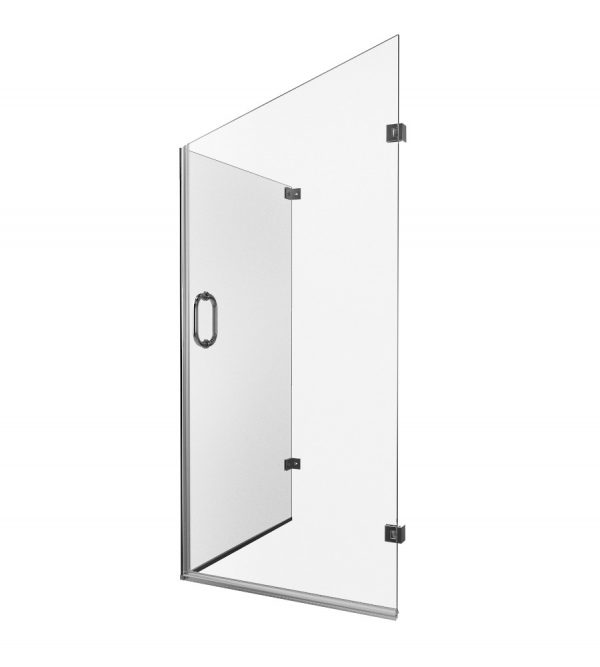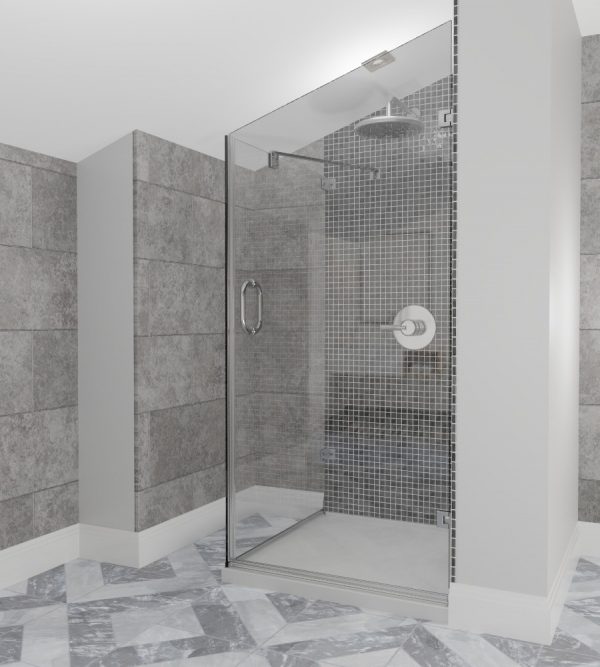 This beautifully designed bespoke shower door hinges from the right hand wall and is made from 2 pieces of customised toughened safety glass that has a door which is angled to allow fitting under a sloping ceiling usually found in an attic room. It's created specially to accommodate an under-stair or loft situation, so you can ensure a great fit, even in a tricky space.
Fill in your measurements and select your customised fittings for a shower that fits perfectly and matches everything in your bathroom or ensuite. Your door will be made using the best in hardware so your made to measure shower will look incredible and stand the test of time. Our frameless design means our doors reflect more light and sparkle all day long. The moving door part can be built upto a wide size of 1000mm. If you need a wider build a 2 part door will be required.
Select satin brass, chrome, black or another finish for your hinges and door handle, for a great shower area that will look incredible next to the rest of your decor.
Multiple Hardware Finishes
Lead Time is approx: 3 ½ weeks