Thanks for requesting a quote. We'll be in touch shortly.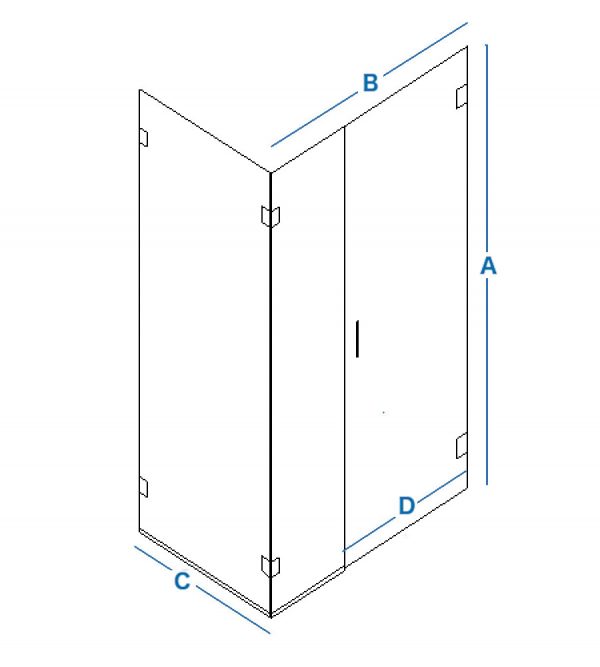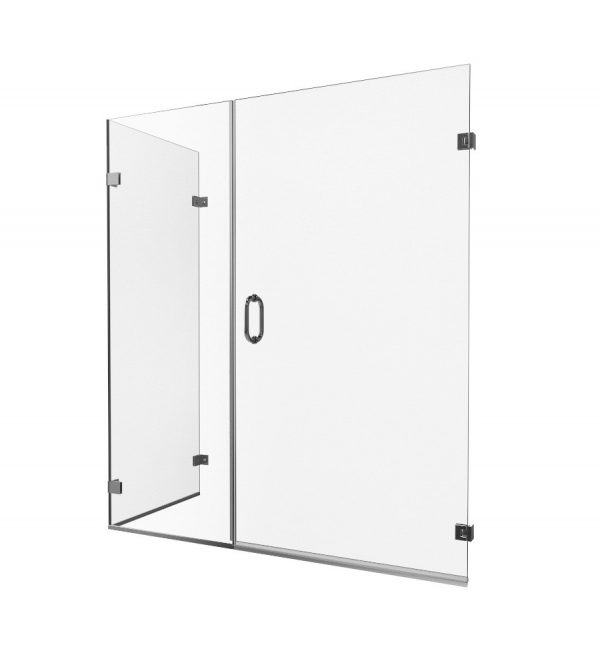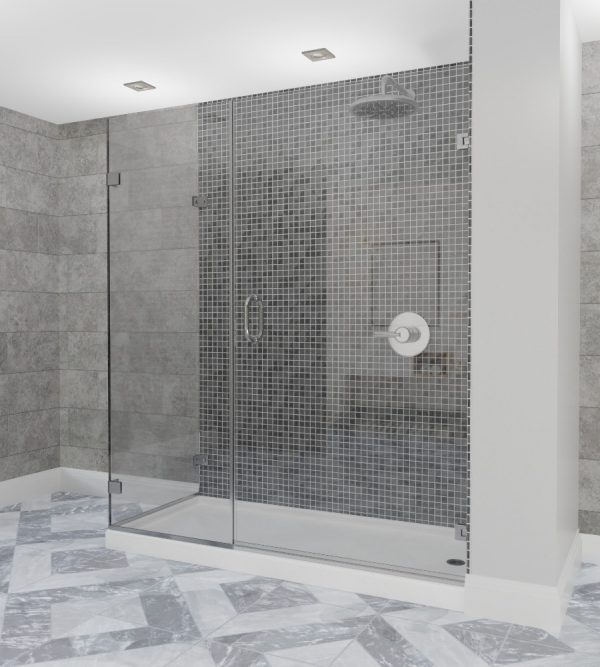 This bespoke shower enclosure is hinged from the right hand wall and is ideal for fitting a custom corner shower in your bathroom. Designed from 3 panels of glass and opening to the right, it can be fully customised to your preferences. We can make this enclosure to a height of up to 2400mm and as low as 1000mm.
Fill out your unique measurements and we will custom build your door for a great fit in every bathroom. Select finishes for your handles and hinges including brass, chrome and black and even choose the door handle that best matches your bathroom.
Our doors are all built especially for each customer. You need a door that you can continue to use every day and we only use strong, robust materials meaning you'll get a quality shower that looks just the way you want it to.
Multiple Hardware Finishes
Lead Time is approx: 3 ½ weeks