Thanks for requesting a quote. We'll be in touch shortly.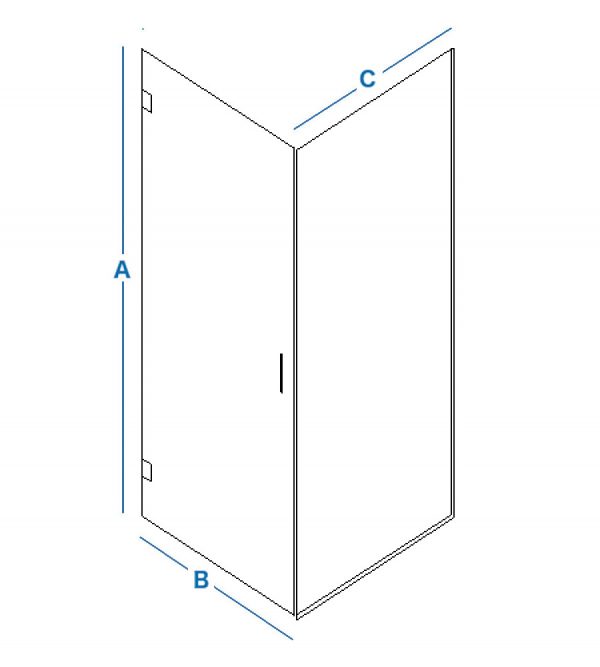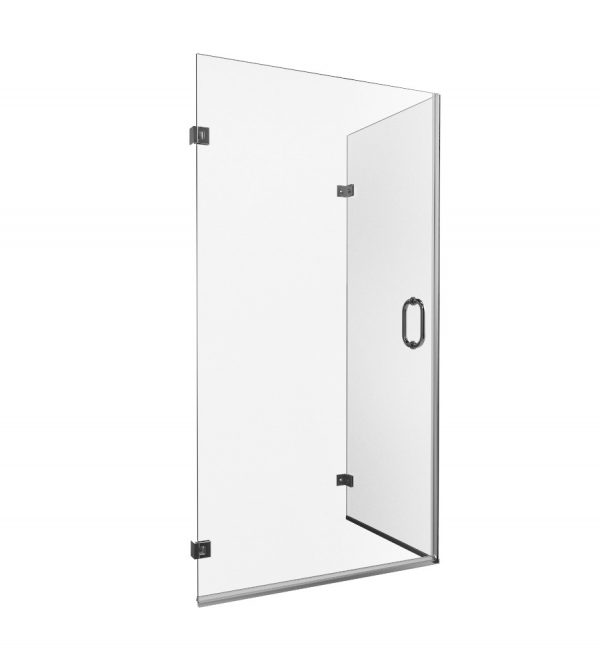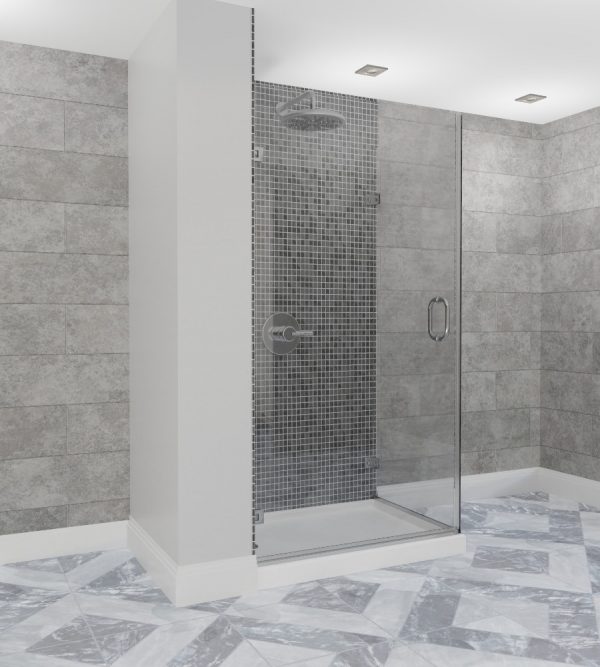 This custom corner shower cubicle hinges from the left hand side and is the perfect choice for any bathroom. It's made from 2 panels of toughened safety glass and can be made with your measurements, up to any height. Whether you require a low height shower door or a tall shower door this is bespoke to you.
You can completely customise your shower to your preferred colour by selecting gold, chrome, black or another finish for your door. Choose your door handle and glass type (frosted, clear or ultra-clear) for a door that matches your entire bathroom and that you will really enjoy using.
These shower doors are designed for everyday use and are put together using only the best materials, so your shower will look great and last for a long time.
The return panel will need a top bracing support bar if the width is greater than 700mm. If the required width of the door of the door is more than 1015mm then you can opt for a door that has a side panel to make a wider front .
Multiple Hardware Finishes
Lead Time is approx: 3 ½ weeks
---
Common questions
Can be my door be 1200mmm?
The maximum size of the door section is 1020mm. If a 1200mm door is required you could look at the 2 part door section below.
I have fitted a 900mm x 900mm shower tray, how do i measure?
Usually you will lose at least 10mm by the tiling overlap and maybe up to 20mm. We recommend you mark a spot at least 10mm in from the sides of the tray and measure from the fitted tiles to that point.
`For example, if your tray is 900mm x 900mm and your tiles overlap by 15mmm then you will have 885mm x 885mm of clear space, leaving a 10mm gap around the edge of the tray you would then require a unit to fit 875mm x 875mm. In this case the dimensions you would give us would be 875 x 875. We will make all of the necessary adjustments for the hardware and seals.