Thanks for requesting a quote. We'll be in touch shortly.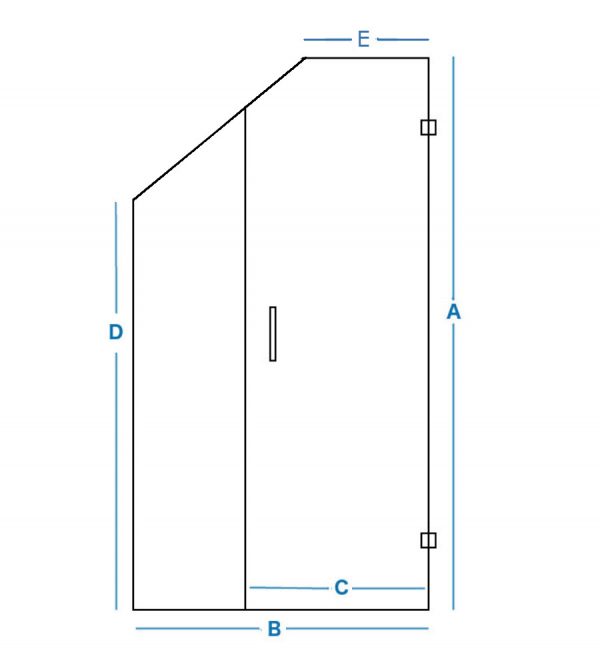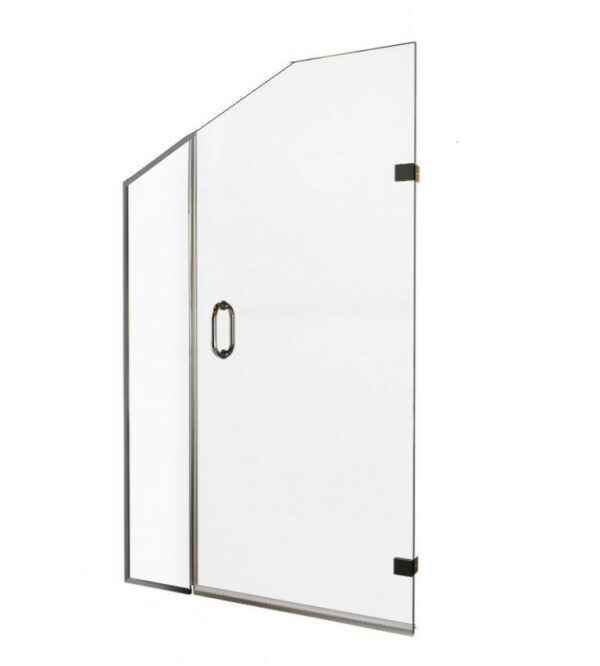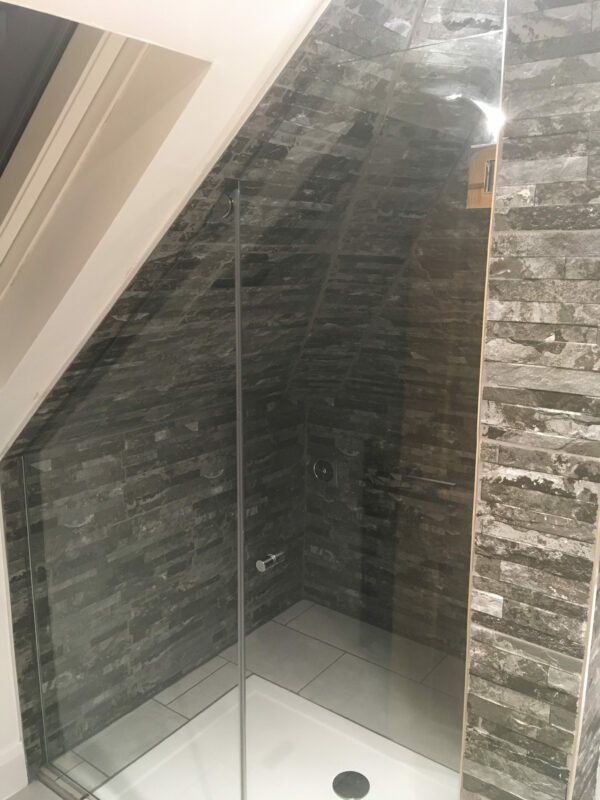 This angled shower door is hinged from the right hand side and closes onto an angled fixed panel suitable for a sloping roof. It can be built to your exact sizes with finishes to suit your style. This shower unit is made using 2 pieces of sloping glass to accommodate ceilings with restricted height. A great way to fit a shower in your attic conversion.
Choose different features to make your door personalised just for your bathroom. You can select from different finishes including brass, chrome and black. Even select your favourite door handle shape and glass type for a shower that's one of a kind.
This hinging shower door screen is frameless and can be supplied in a variety of glass options including smoke and clear toughened safety glass. The door can open both inwards and outwards, whilst the door is self closing once the door reaches 15° of the closing position.
Multiple Hardware Finishes
Lead Time is approx: 4 - 5 weeks
---
Common questions
What height should I make the shower?
The short vertical under the sloping ceiling will be unique to you. Measure from the base and tight to where the vertical edge meets the sloping ceiling. The longer vertical edge can be built to your needs, usually between 1850mm and 2100mm, but this can be anything up to 2450mm.
How long does delivery take?
Delivery 🚚 takes approximately is approx: 4 - 5 weeks