Thanks for requesting a quote. We'll be in touch shortly.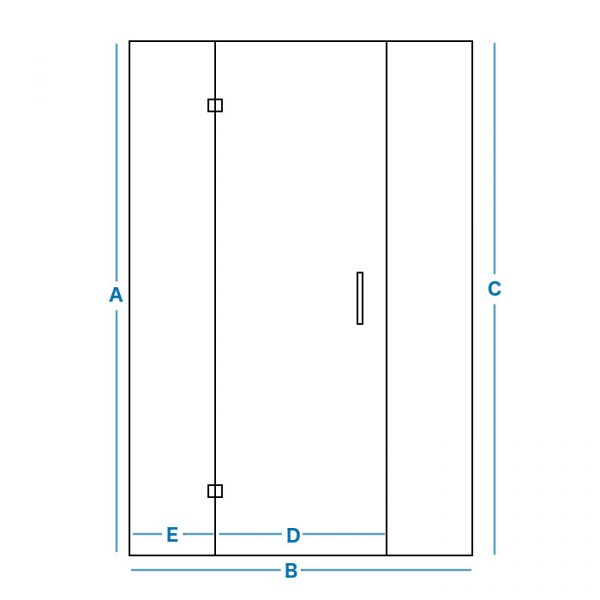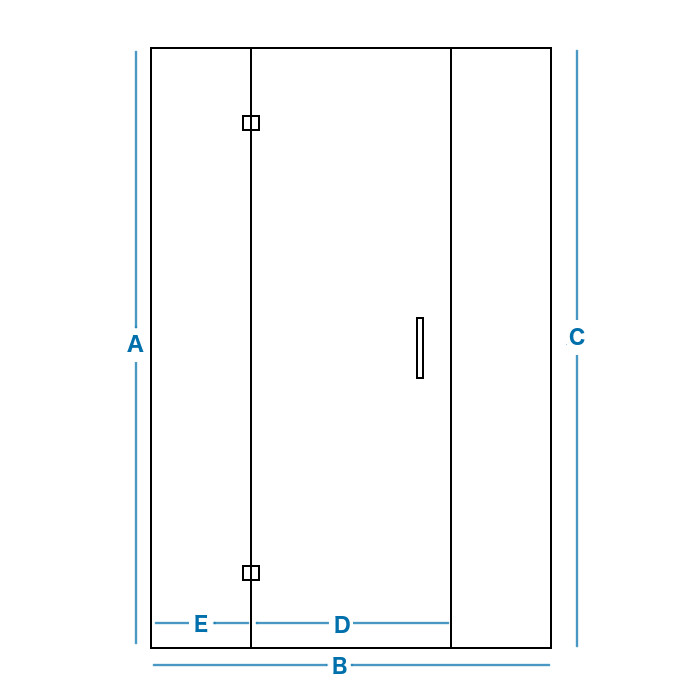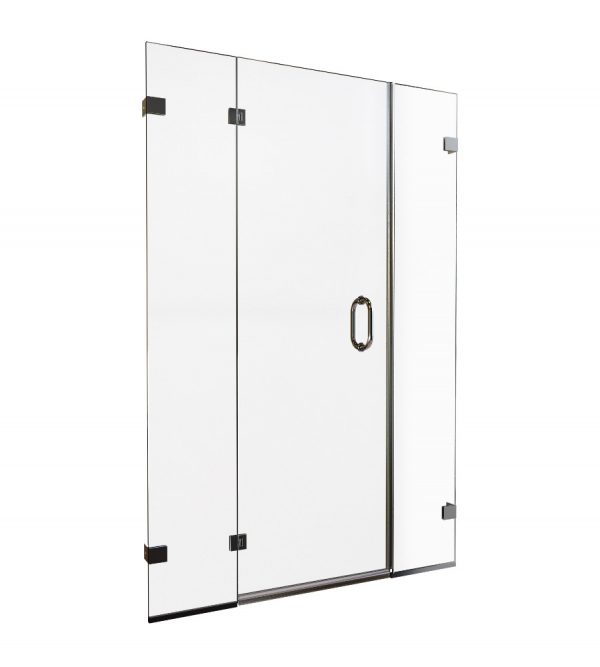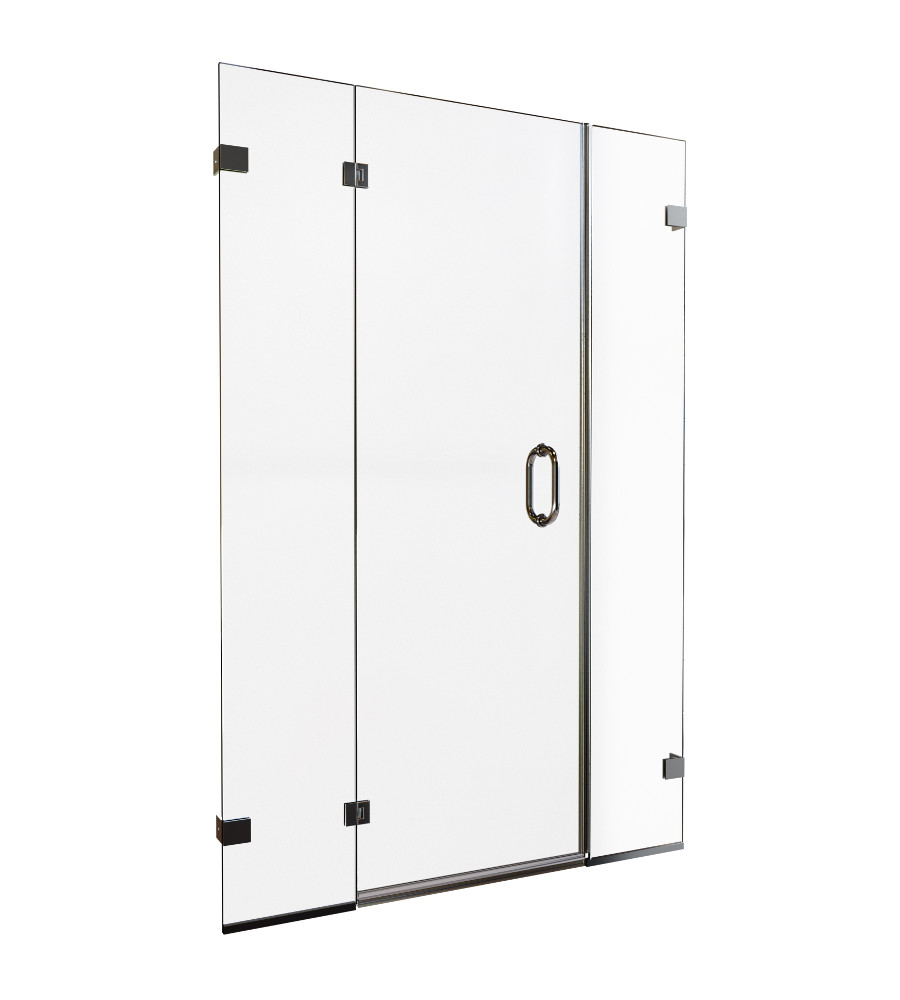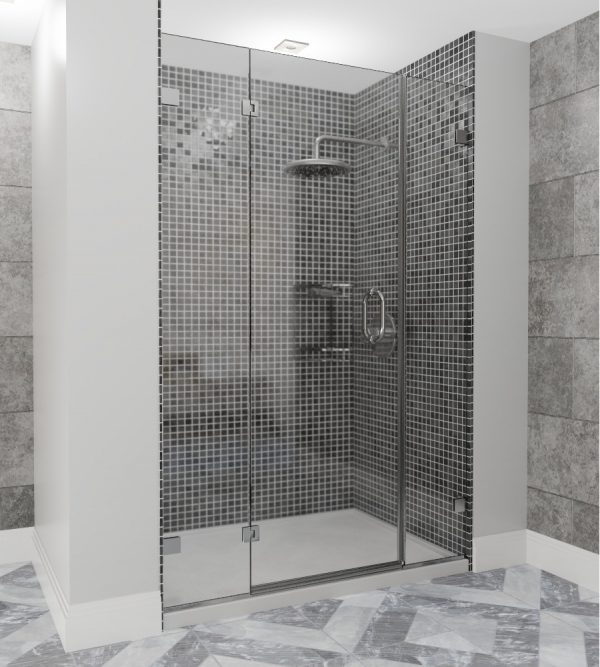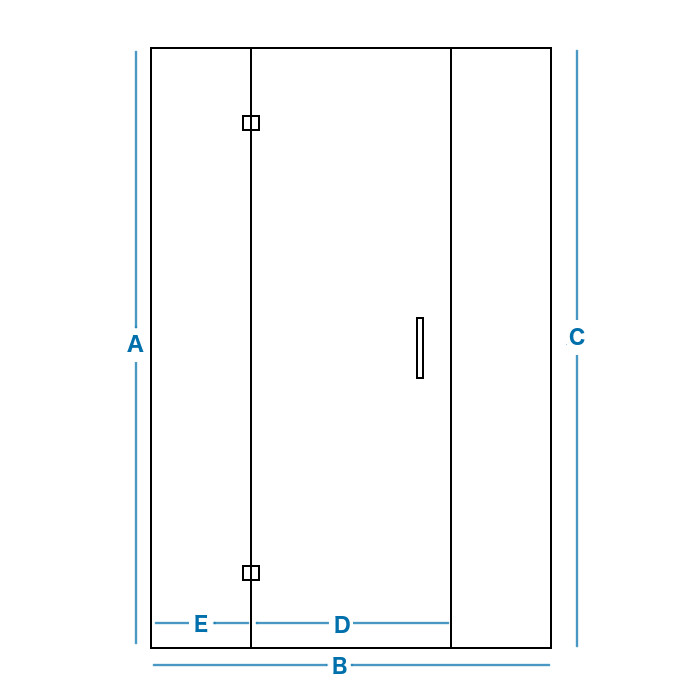 This Inline Style 7 custom made shower door hinges from the left fixed panel and is made to your specific measurements. It's put together using 3 pieces of glass, with your door in the centre. It's a great solution for wide recess areas. This unit can be created to fit an alcove width of up to 3 metres and is ideal if you are unable to hinge your shower door directly from a wall due to an obstruction such as a bathroom towel rail.
Make your selection from our range of finishes including brushed copper, chrome and black. You can even choose your door handle shape and select from 8mm or 10mm thick glass, for extra personalisation. All of our shower screens are frameless, allowing you to achieve a stylish and minimalist look in your bathroom.
Each and everyone of the units we supply are unique and will look special in your home for years to come.
Multiple Hardware Finishes
Lead Time is approx: 3 ½ weeks
---
Common questions
What if you supply a door that doesn't match the measurements?
In this event we will ensure that we supply you a replacement product quickly and as a matter of urgency. If we get it wrong it is very costly to our business, luckily it is not something we see a lot of.
Is there a seal at the bottom of the shower door?
Yes, we supply a sweep seal which directs the water back towards the shower area.