Thanks for requesting a quote. We'll be in touch shortly.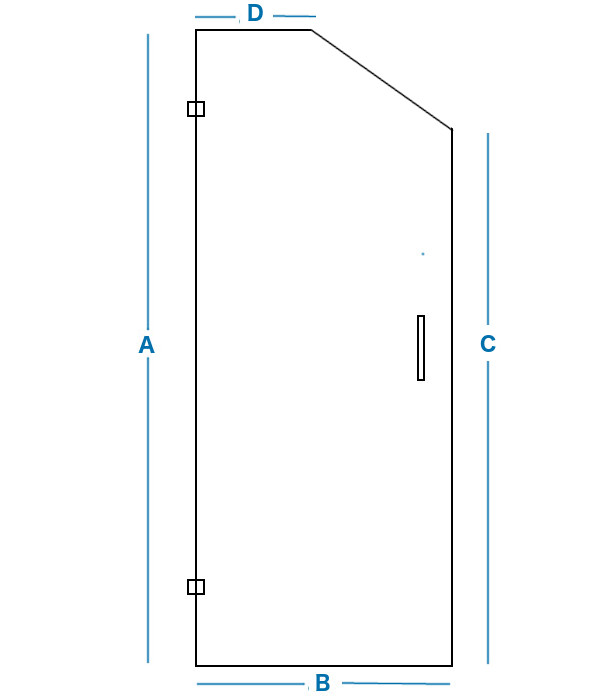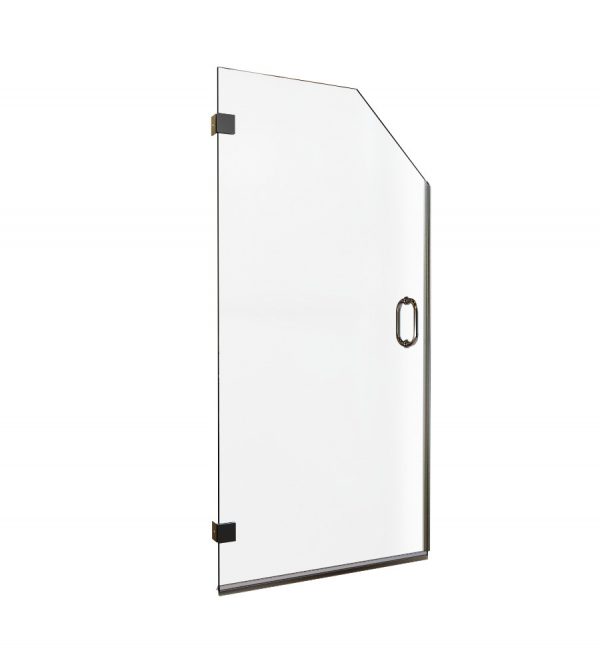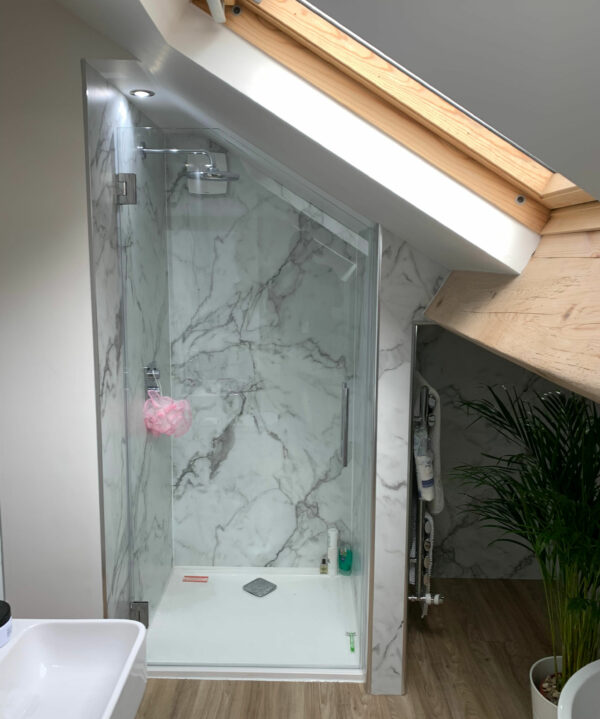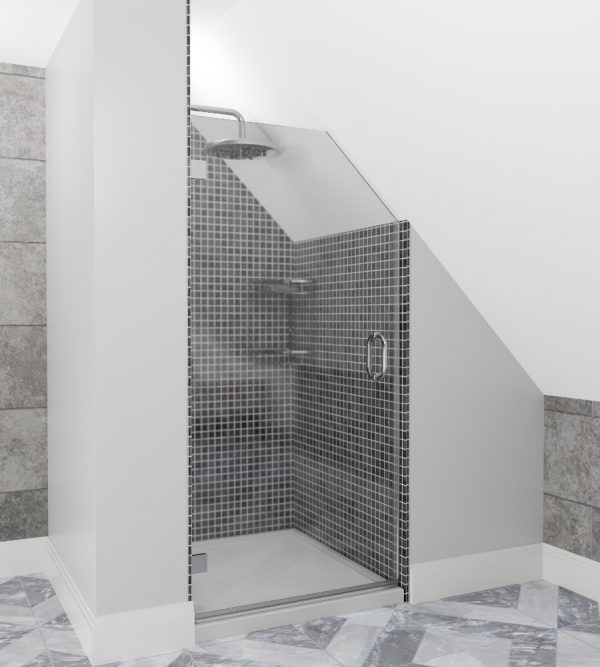 This glass shower door is hinged from the left hand wall and has the top right hand corner cut off to suit (viewed from the outside) and made from a single pain of high-quality toughened safety glass. It's made to measure (up to 1m wide) and angled perfect for the attic bathroom, to give you the perfect fit in rooms with restricted ceiling height.
This angled shower door design is frameless for a modern, slick appearance. Select from a range of finishes including chrome, matte black and satin brass for your door hinges and handle, so you can match it seamlessly to the rest of your bathroom.
This shower door is made using 8 or 10mm toughened safety glass and is built with endurance in mind, so you know you will have a stunning, long lasting shower unit that fits perfectly in your bathroom.
Multiple Hardware Finishes
Lead Time is approx: 3 ½ weeks
---
Common questions
I need this shape but my width is 1100mm, do I have any other options?
I have a tiling upstand on my tray, will this door still work?
Yes, simply tell us the dimensions you require ignoring the upstands, then after you have inputted the dimensions then tell us the height of the upstands (usually 10 – 20mm) and we will create a shower door to fit. Upstands are not as common today, due to better shower tray designs and sealants on the market. there are however still bathroom fitters who insist they are used, but these tray types are in decline.
Do you deliver to Aberdeen?
Right now we can only deliver as far as Dundee, simply because deliveries are done in-house and we do not using a standard courier.