Thanks for requesting a quote. We'll be in touch shortly.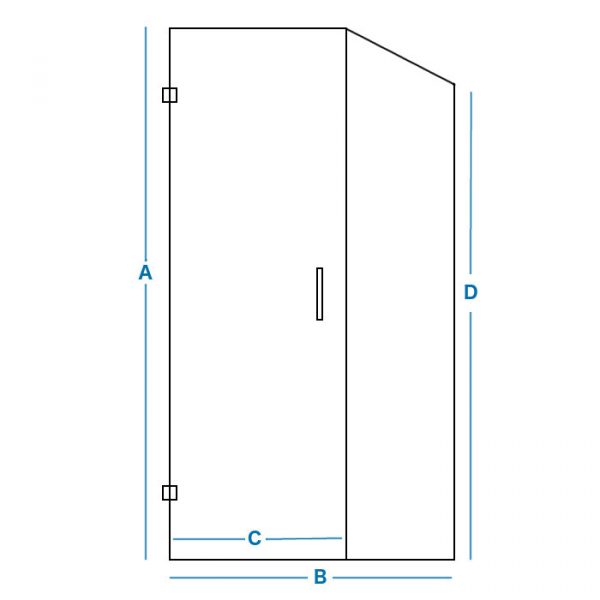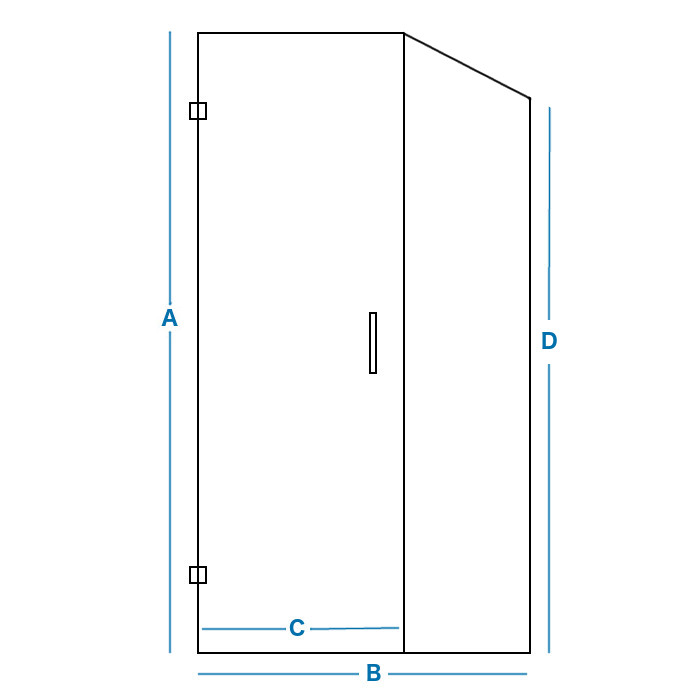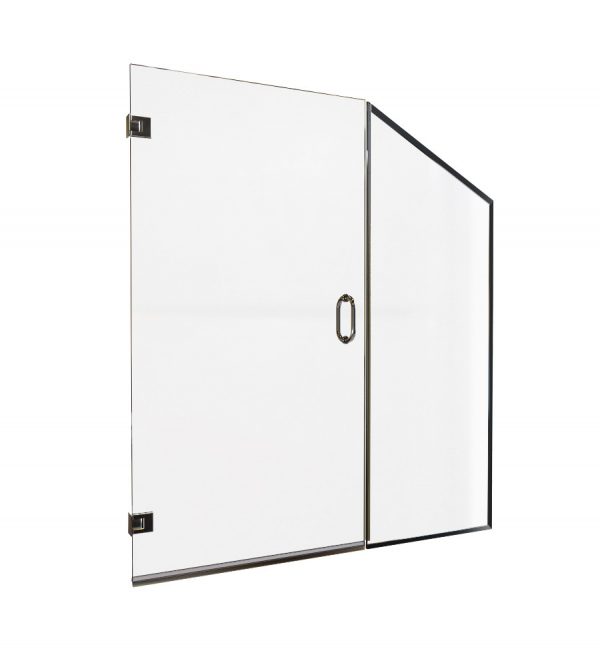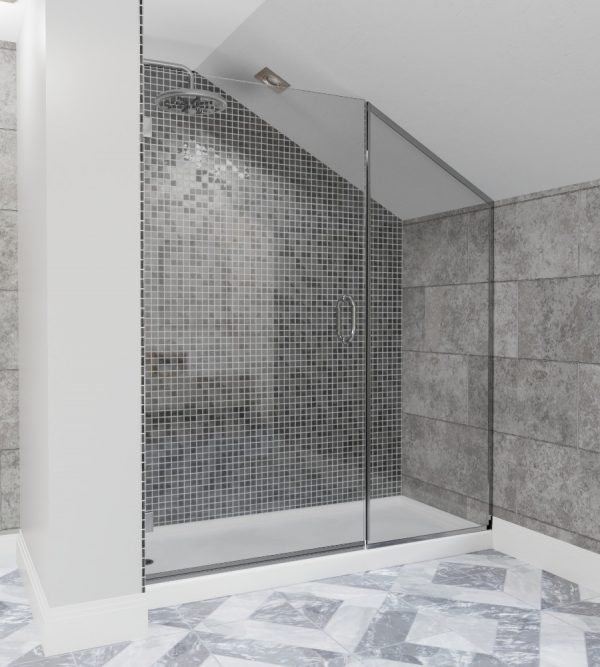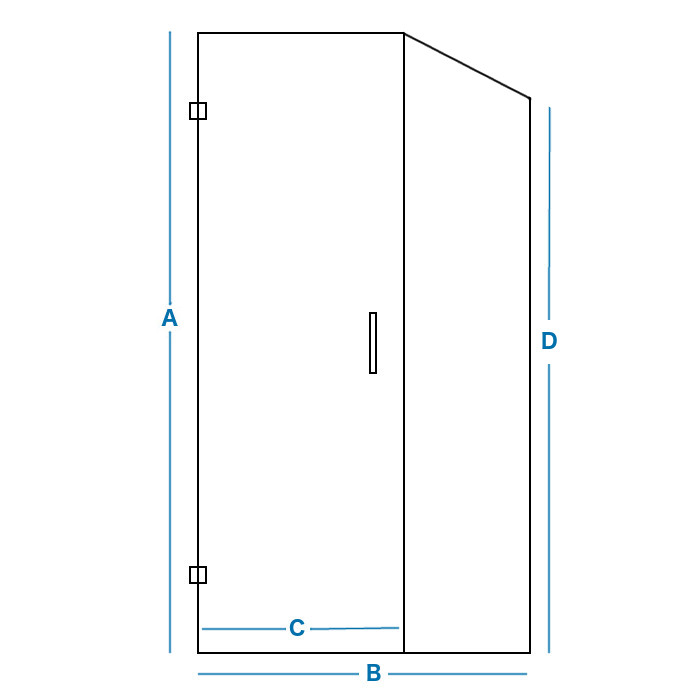 The Inline Angle 13 bespoke shower door is our most frequently supplied unit for alcove shower areas, built using two panels of durable glass and hinging from the left hand wall. The top of the shower door is flat, whilst the fixed panel is angled to accommodate sloped ceilings in bathrooms with restricted height. It's the perfect answer when fitting into a shower loft conversion.
You can customise this shower door with unique finishes such as chrome, matte black and antique brass to name but a few. You can even select your glass thickness with options of 8 and 10mm and choose from a range of several door handle shapes, for a shower door that is individual to your taste.
Each and every custom shower door supplied by us is made to last a long time and look chic. With a frameless design our doors are supplied with all the hardware you will need and we adjust the glass sizes to ensure the unit we supply fits your exact dimensions.
Multiple Hardware Finishes
Lead Time is approx: 3 ½ weeks