Thanks for requesting a quote. We'll be in touch shortly.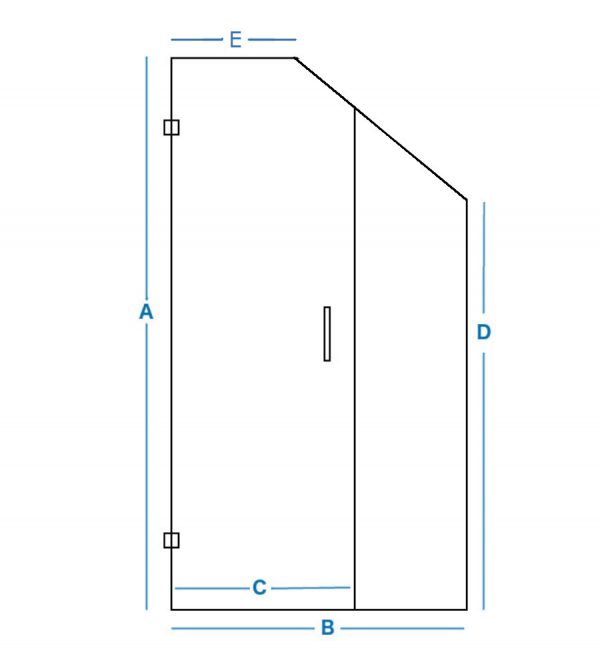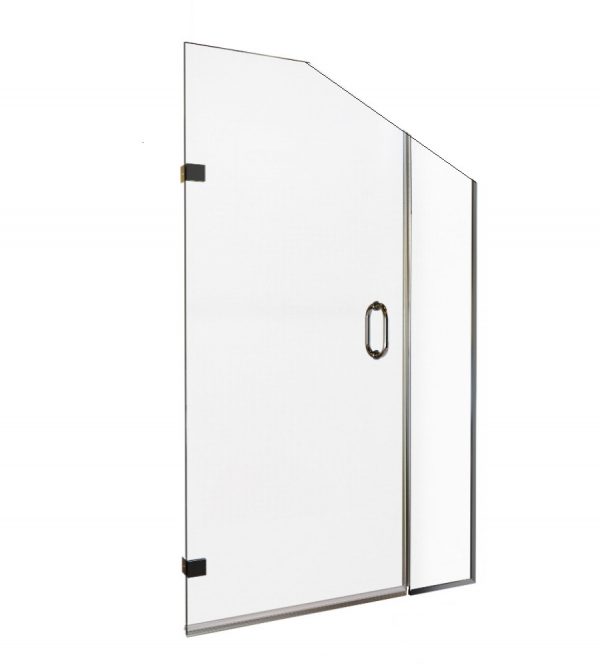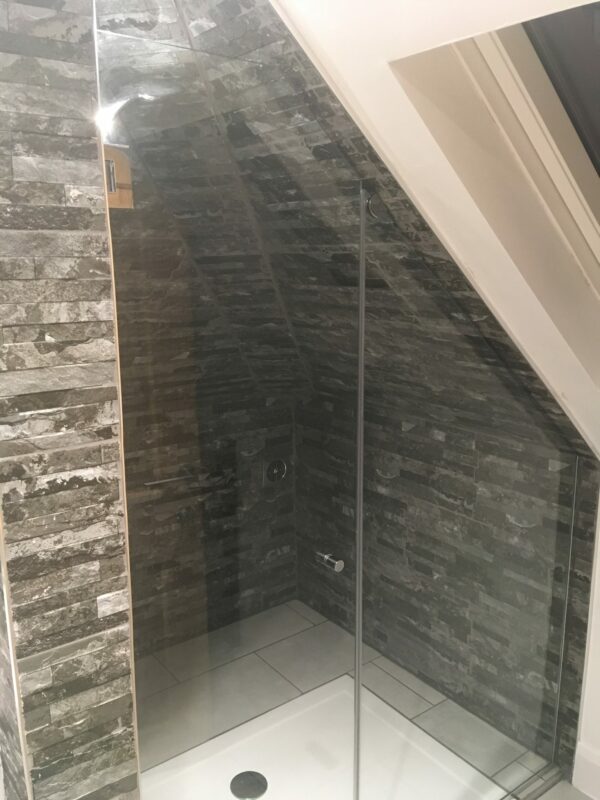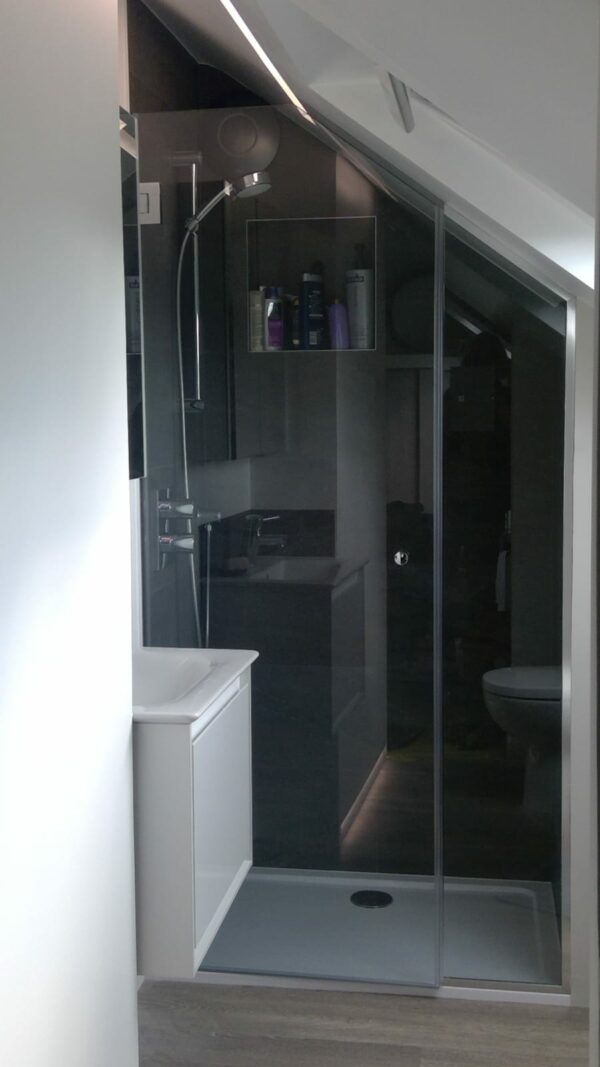 This custom built shower door is hinged from the left hand wall and can be built to your exact measurements, with hardware finishes to suit your designs. The shower unit is built using 2 pieces of sloping glass to accommodate ceilings with restricted height or awkward slopes. A great way to create an attic shower space.
Choose different features to make your door personalised just for your bathroom. You can select from different finishes including satin brass, chrome and black. Even select your favourite door handle shape and glass type for a shower that's one of a kind.
The hinged door screen along with fixed panel is one of our most popular solutions to create the perfect loft showering space.
*One image showing our fitted door shows a clamp to the sloping ceiling. Typically this sloping side would have a U-Channel, or depending on size it may not need anything. In this case the customer opted for a clamp at this sloping edge. The second angled shower door image shows the fixed panel being secured with a U-channel to the sloping ceiling.
Multiple Hardware Finishes
Lead Time is approx: 3 ½ weeks